Benefits we get from a Personal Trainer
Many of us, even though we want to work out and loose those extra kilos, often we find ourselves laid back and move it to the next day. However, when we have a personal trainer, he motivates us and we find ourselves to hit the gym more often. Working out with a personal trainer has numerous benefits! We definitely see better and faster results. They help us to change our overall lifestyle and thus lead a much healthier life.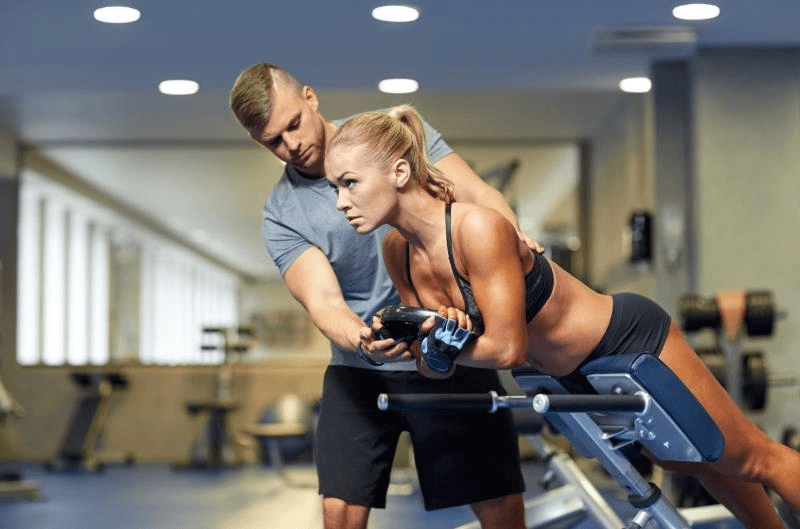 Personal trainer brings in the right balance needed through the right exercises and helps us to lose weight and also build muscles at the same time. This is often not possible without proper guidance and training.
Personal trainers, have proper regime in mind for their clients which means there is no wasting of time. This indirectly leads us to achieve faster and maximum results.
Personal trainers train us the proper form and techniques of each exercise. They demonstrate the correct posture and technique. In this way, he helps us to reduce our chances of getting injured.
Personal trainers ensure that we spend the required time on the exact type of exercises as per our goals. Thus he ensures that we get faster and better results.
A good personal trainer not only takes care of our workout but also provides the right nutritional advice or proper diet, so that we can achieve our goals faster.
Personal trainers help us to set realistic goals. He exactly knows how much we can take and accordingly sets a target that is achievable. In this way we also can see results and get more motivated.
When we think of working hours, personal training is one of the most versatile professions. Personal trainers always consider our availability and accordingly fit into our schedule. This enables us to workout as per our convenience.
Having a personal trainer means we have prior appointments with our trainer for a session. This makes us more committed to go to the gym. Thus, our personal trainers make us more accountable.
The above mentioned, are just some of the benefits we get from our personal trainers. They really understand our goals, our body type and accordingly plan the correct workout routine for us. So, let's not delay anymore, but hire a personal trainer and take a step ahead to better and healthier life!