As per various studies, significant health benefits are seen in adults aged 65 years and older who participate in regular physical activity. Even people with some existing illness can exercise which will definitely improve the condition.
Some of the many benefits of Functional Fitness:
Proper exercising also slows the ageing of the brain.
Exercising at this age helps to improve your strength and thus stay independent.
Exercising adds up to one's energy level too.
Diseases like as diabetes, osteoporosis or diseases related to heart can be to avoided by regular exercising too.
It also improves your balance thereby preventing accidental falls.
Moreover emotional fatigue, depression or anxiety can also be checked.
Common Function Fitness Exercises
The types of exercises you can do are many to choose from. However, it is always better to understand your body and accordingly select them where personal trainers play a very important part.
Just as the other name of Aerobic activity i.e. 'endurance activity' suggests, older adults should aim for at least 150 minutes of moderate-intensity aerobic activity each week in order to stay fit for longer time. You can choose to go for brisk walking, jogging, water aerobics, dancing, cycling, swimming or play tennis – there are ample options of aerobic activities.
Many such exercises that older adults should do every day to improve strength, flexibility, and balance are Abdominal Contractions which will help to increase strength in the abdominal muscles.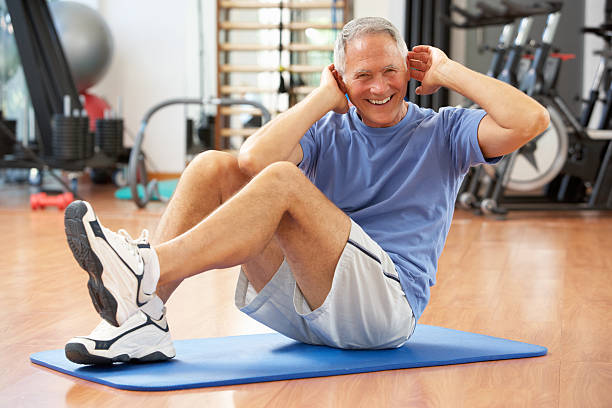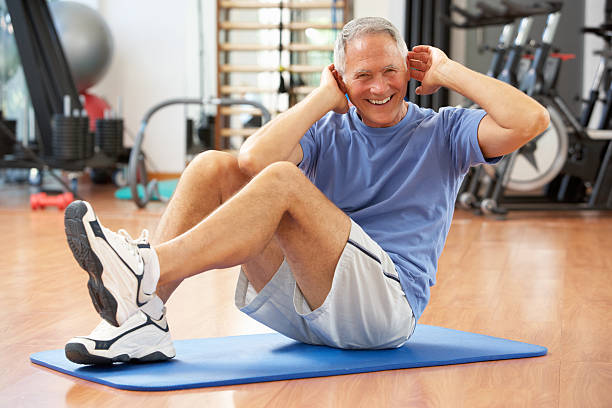 It is very important for all age groups to strengthen your muscles like of the hips, back, legs, chest, shoulders, arms and abdomen and particularly older adults must do some Muscle-strengthening activities at least 2 days a week. You should continue to carry the grocery bags home or go for some yoga classes, do some body weight exercises. You can also get personal trainers to guide you with weight training exercises using exercise bands or weight machines.
You can do Wall push ups to increase the strength in the chest and shoulders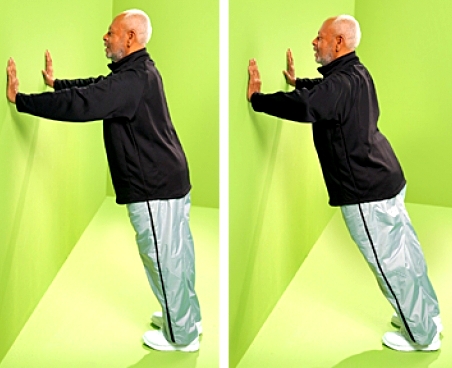 Toe taps are good for strengthening the lower legs and Heel raises are important to strengthen the upper calves. On the other hand, knee lifts strengthens the thighs and the Ankle rotations strengthens the calves.
Another very important thing for older adults is Balance Boosters. It is very common that accidental falls leads to injury for many elderly people. To avoid such situations, you should incorporate balance exercises in your exercise regimen. Doing balance exercises, such as Shifting Weights or Single leg balance or Tai chi orYoga will make it easier to walk on uneven surfaces without losing balance.
However, it is always advisable to talk to your doctor if you have any chronic health condition or even any symptoms before starting a physical activity program.
So cheers to long and healthy living with functional exercising! Get a personal trainer to help you with your functional fitness.