When it comes to battling the sweltering heat in Singapore, a reliable air conditioner is essential. With numerous brands vying for attention, it can be overwhelming to choose the right one. In this article, we'll dive into the top air conditioner brands in Singapore, highlighting their features, energy efficiency, and customer satisfaction.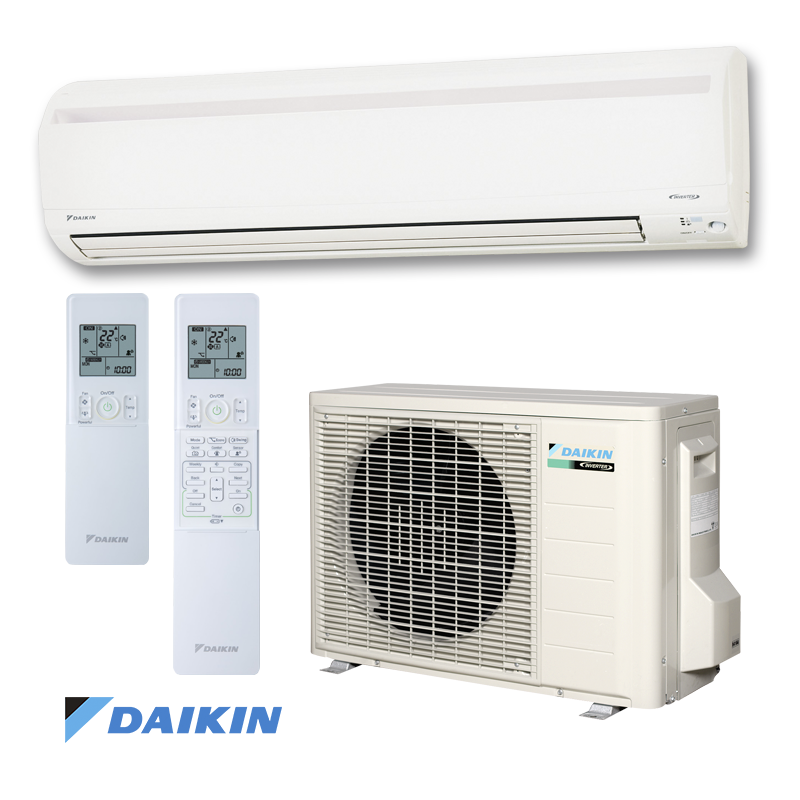 Known for its innovative technology and energy-efficient solutions, Daikin stands out as one of Singapore's preferred air conditioner brands. With a wide range of models catering to different room sizes and preferences, Daikin offers reliable cooling, advanced air purification, and seamless integration with smart home systems.
Innovative Cooling Technology: Daikin has consistently set the bar high with its innovative cooling technology. Their air conditioners are equipped with advanced features like inverter technology, which allows the compressor to adjust its speed according to the cooling needs. This not only provides more consistent and precise temperature control but also contributes to energy savings by reducing frequent on/off cycles.
Smart and Connected: Daikin has embraced the era of smart technology, integrating their air conditioners with Wi-Fi and smart home systems. This connectivity allows users to control their air conditioners remotely through mobile apps. Imagine adjusting the temperature and settings even before you arrive home – a valuable feature in Singapore's unpredictable weather.
Adapting to Singapore's Climate: Singapore's tropical climate poses unique challenges for air conditioning systems. Daikin understands this and tailors its products to suit local conditions. Their air conditioners are designed to effectively cool and dehumidify, providing relief from both heat and humidity. This attention to detail ensures that users can enjoy comfortable indoor environments year-round.
iSmileEco Series
This series features energy-efficient and compact wall-mounted aircon units that provide quiet operation and precise temperature control.

EZi Series
Daikin has incorporated R32 refrigerant into the EZi Series. This transition offers a remarkable 68% reduction in global warming potential compared to R410A, while also having no adverse impact on ozone layer depletion.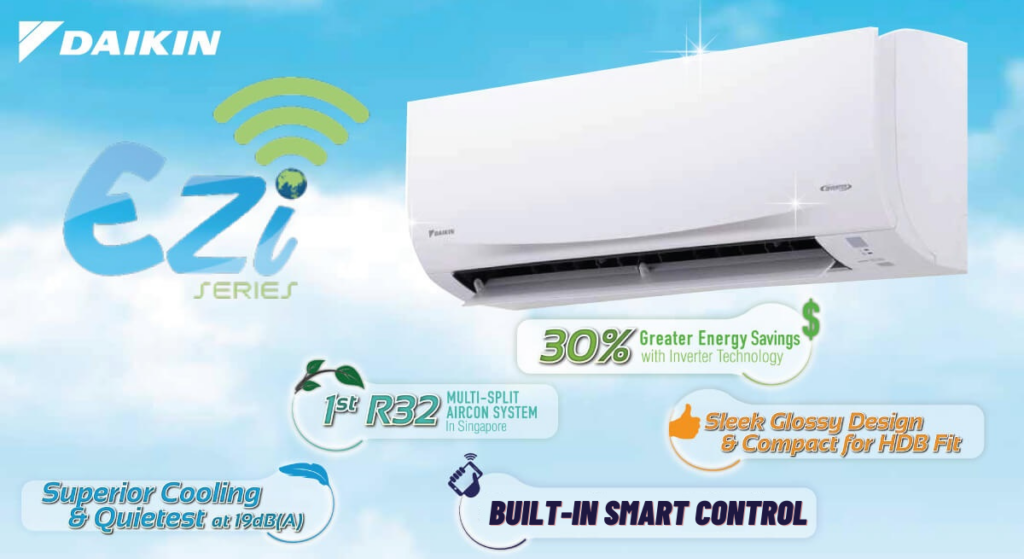 Price Chart of Popular Daikin Models
| | |
| --- | --- |
| Model | Price |
| DAIKIN INVERTER SYSTEM 3 AIRCON EZI SERIES MKC50SVMG / CTKC25WVMG X 3 (3 TICKS) | S$3,035 |
| DAIKIN INVERTER SYSTEM 2 AIRCON EZI SERIES MKC70WVMG / CTKC25WVMG X 2 (4 TICKS) | S$2,759 |
| DAIKIN INVERTER SYSTEM 2 AIRCON ISMILE ECO MKM50VVMG / CTKM25VVMG X 2 (5 TICKS) | S$2,799 |
| DAIKIN INVERTER SYSTEM 3 AIRCON ISMILE ECO MKM75VVMG / CTKM25VVMG X 2 + CTKM50VVMG X 1 (5 TICKS) | S$4,359 |
| DAIKIN INVERTER SYSTEM 4 AIRCON ISMILE ECO MKM75VVMG / CTKM25VVMG X 4 (5 TICKS) | S$4,959 |
Daikin Rate Chart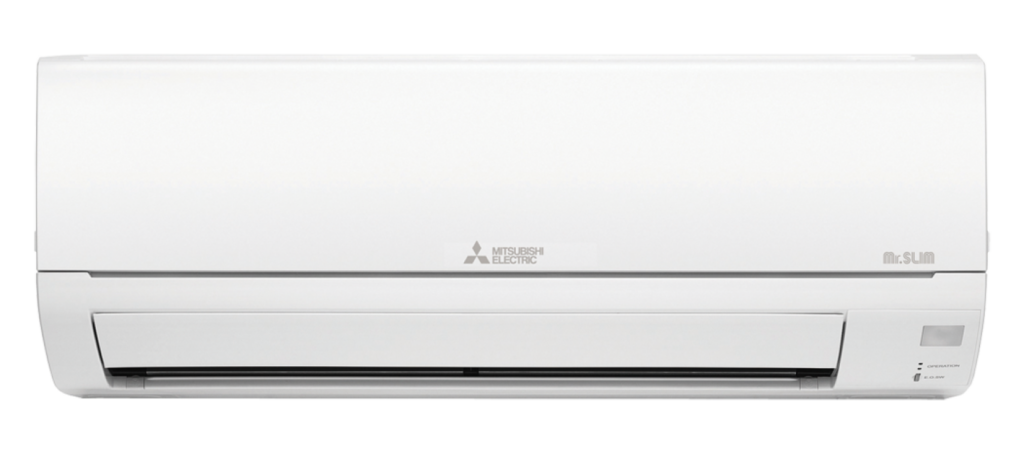 Mitsubishi Electric boasts a strong reputation for durability and performance. Their air conditioners are designed to adapt to the local climate, offering powerful cooling while being energy-efficient. The brand's commitment to cutting-edge technology is evident in their inverter systems and air purification features.
Starmex R410a
Mitsubishi Electric's Starmex G Series Air-Conditioners offer remarkable quiet operation, specifically designed for easy installation in compact bedrooms. Additionally, they incorporate an energy-saving mode that adjusts the cooling capacity to match the requirements of each room. Recognizing the significance of enhanced and more effective air conditioning, all models in the G series have achieved an outstanding 5-tick energy efficiency rating from the National Environment Agency.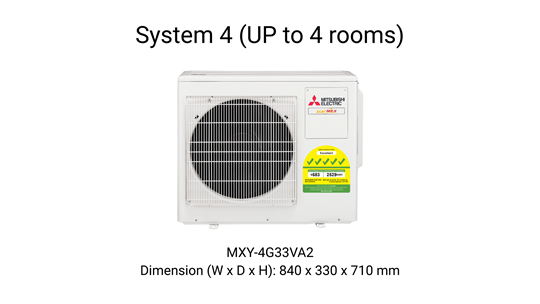 Starmex R32
Mitsubishi Electric has introduced a fresh lineup of Starmex series that incorporates the use of low Global Warming Potential (GWP) R32 refrigerant. This design ensures efficient cooling of spaces while offering a versatile and cost-effective solution. By integrating cutting-edge technologies and industry-leading energy-saving features, Mitsubishi Electric air conditioners deliver optimal performance with noise reduction, creating a comfortable environment wherever they are installed. With the inclusion of high-efficiency filters (PM2.5) and Dual Barrier Coating technology, these air conditioners guarantee cleaner and healthier air quality.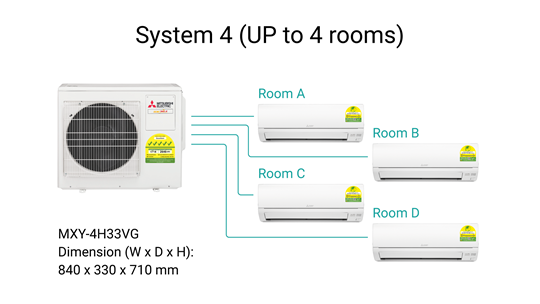 Price Chart of Popular Mitsubishi Models
| | |
| --- | --- |
| Model | Price |
| MITSUBISHI ELECTRIC STARMEX R32 SYSTEM 4 | $4,500.00 |
| MITSUBISHI ELECTRIC STARMEX R32 SYSTEM 3 | $3,080.00 |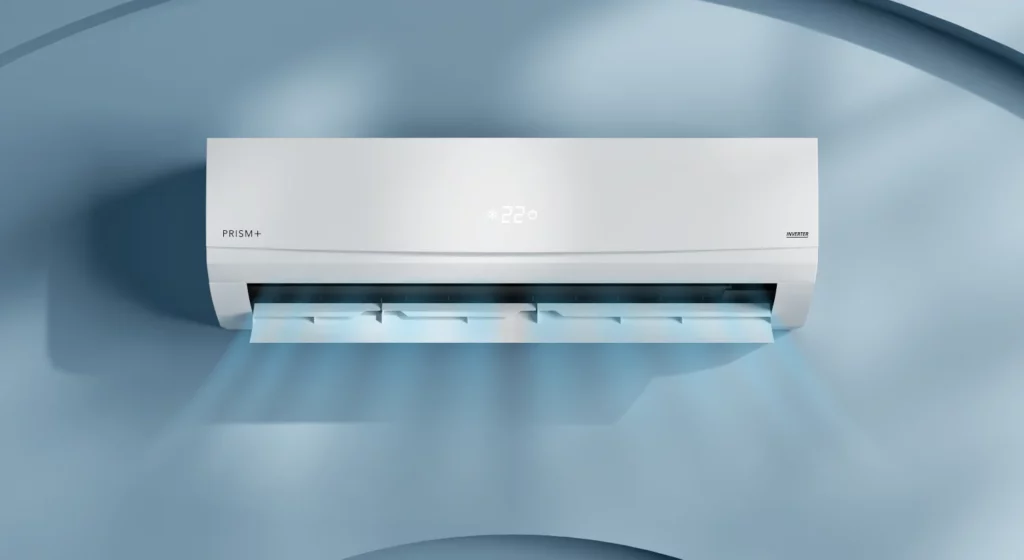 PRISM+ air conditioner stands out as a promising solution to redefine the cooling experience for Singaporean households.
Cutting-Edge Cooling Technology & Smart Connectivity: PRISM+ is known for its commitment to technological innovation. They incorporate the latest advancements in cooling technology and hence PRISM+ Air Cond offer impressive energy efficiency. These air conditioners operate at minimal noise levels, connects your smart phone, adapt to the cooling needs of the room, optimizing energy consumption while maintaining a comfortable environment, with their built in features such as inverter technology and smart cooling algorithms.
Sleek and Modern Design: PRISM+ aircons are aesthetically sound. The air conditioners are designed with a sleek and modern touch. They have a sophisticated, minimalistic appearance and a choice of soothing colors, which helps the PRISM+ Air Conditioners to effortlessly blend into any living space.
Customized Cooling Experience: PRISM+ Air Conditioners are equipped with intelligent sensors and user-friendly controls which allow one to set the customized temperature, fan speed, and mode. The mode range varies from rapid cooling to a gentle breeze, thereby offering a wide variety of cooling experience to you and your family.
PRISM+ Zero Smart Air Conditioner
Transform your home into a cool oasis with the PRISM+ Zero Smart Aircon. Outfitted with the latest technology, keep your house cool and save on energy bills with full control of your aircon system with the PRISM+ Connect App.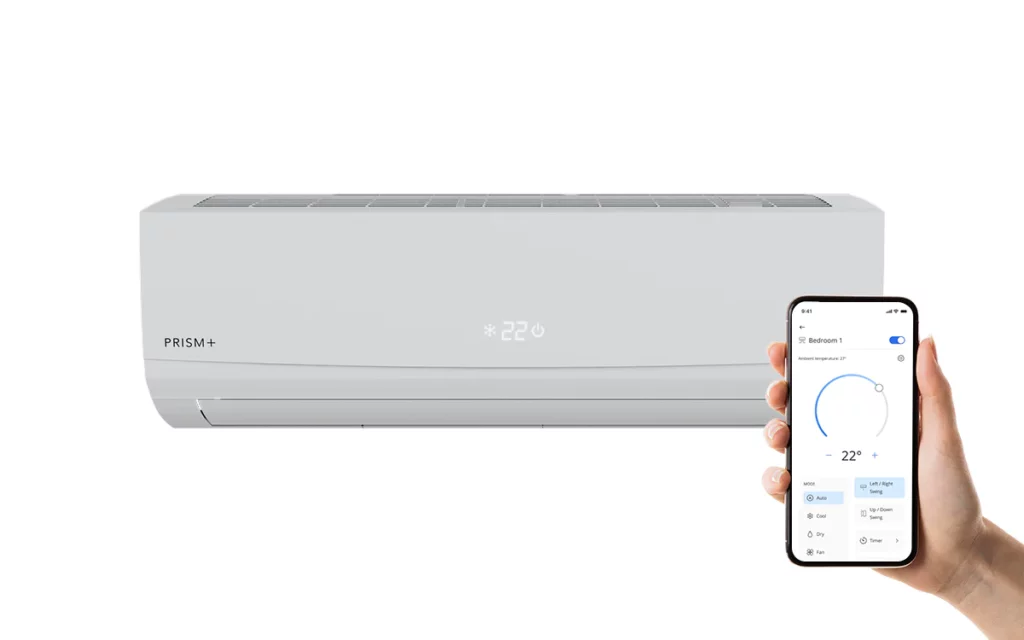 Price Chart of Popular PRISM+ Models
| | |
| --- | --- |
| Model | Price |
| PRISM+ Zero Smart Air Conditioner – 2 Units (R32, 5-ticks) | $2,599.00 |
| PRISM+ Zero Smart Air Conditioner – 3 Units (R32, 5-ticks) | $3,399.00 |
| PRISM+ Zero Smart Air Conditioner – 4 Units (R32, 5-ticks) | $4,599.00 |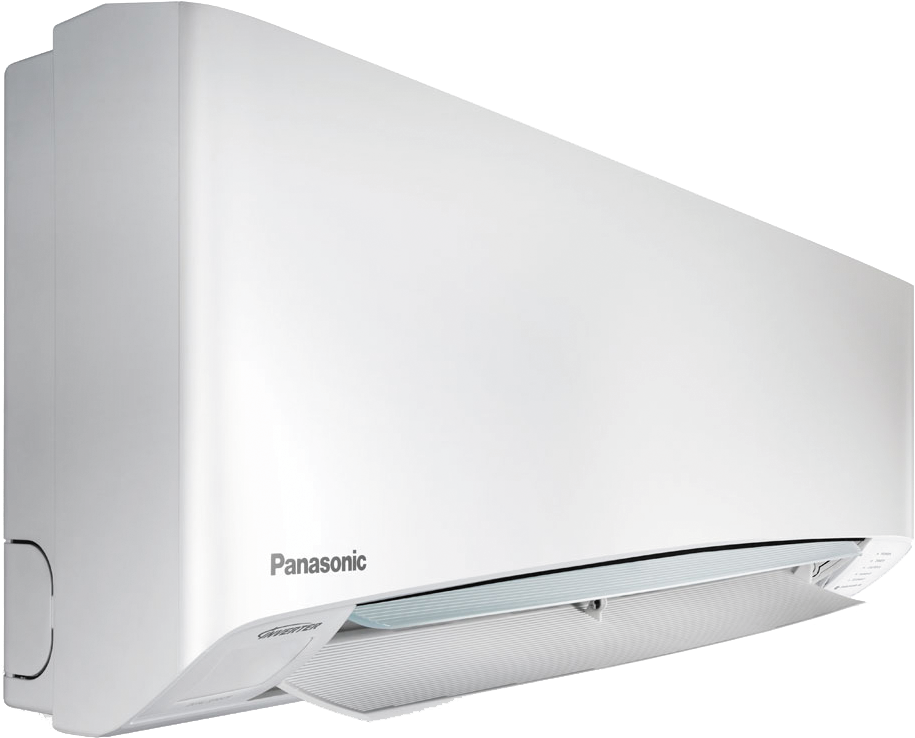 Panasonic has been a household name for decades, and their air conditioners live up to their legacy. Focused on providing comfort and improved indoor air quality, Panasonic offers advanced cooling technologies alongside innovative humidity control features, which can be particularly beneficial in Singapore's humid climate.
Panasonic Deluxe Inverter (Aero Series)
The Panasonic AERO Series boasts an elegant slim design characterized by smooth lines and graceful curves. Its glossy pearl finish and chrome escutcheon add a touch of opulence, creating a luxurious feel. You can choose between single-split or multi-split.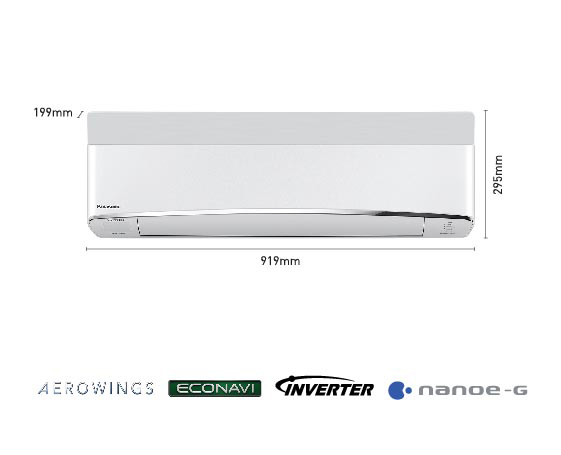 Panasonic Premium Inverter (XS Series)
The Panasonic XS Series 5-ticks Air Conditioner offers a delightful experience of cooler and cleaner air while maximizing energy efficiency. With the inclusion of nanoe-G technology, it effectively eliminates dust and harmful PM2.5 particles from the air, providing a healthier and purer environment for you and your loved ones. You can choose between single-split or multi-split.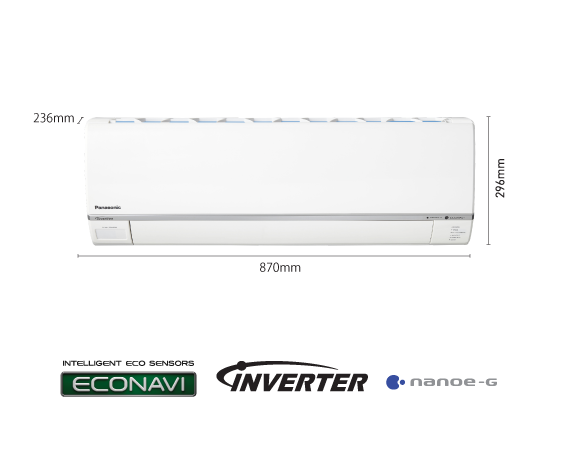 Price Chart of Popular Panasonic Models
| | |
| --- | --- |
| Model | Price |
| Panasonic R32 System 2 9000BTU x 2 Aircon – 3 Tick | $2,090.00 |
| PANASONIC R32 SYSTEM 1 9000BTU | $899.00 |
5. LG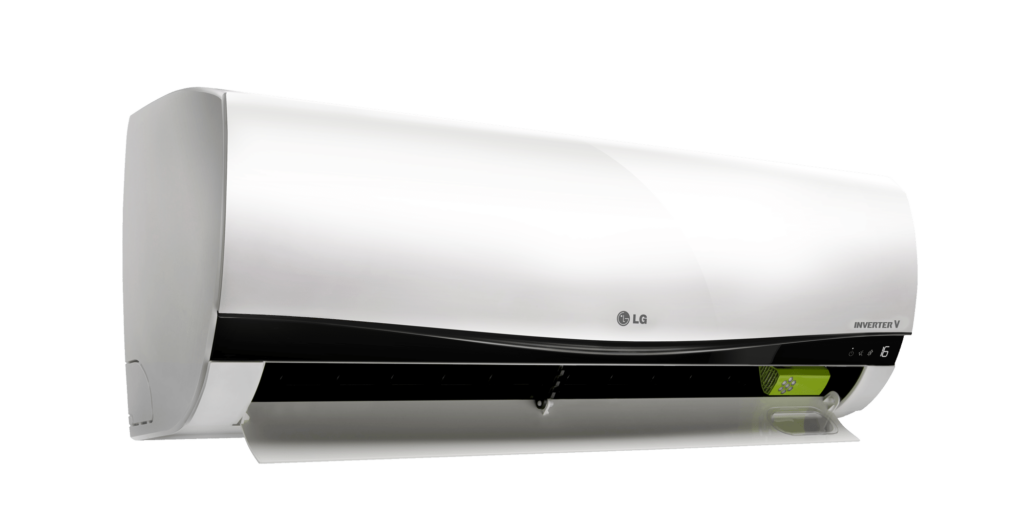 LG has gained popularity for its sleek and modern designs, along with smart features that appeal to tech-savvy consumers. Their air conditioners often come with Wi-Fi connectivity, allowing remote control through mobile devices. LG models prioritize energy efficiency while delivering powerful cooling performance.
6. Fujitsu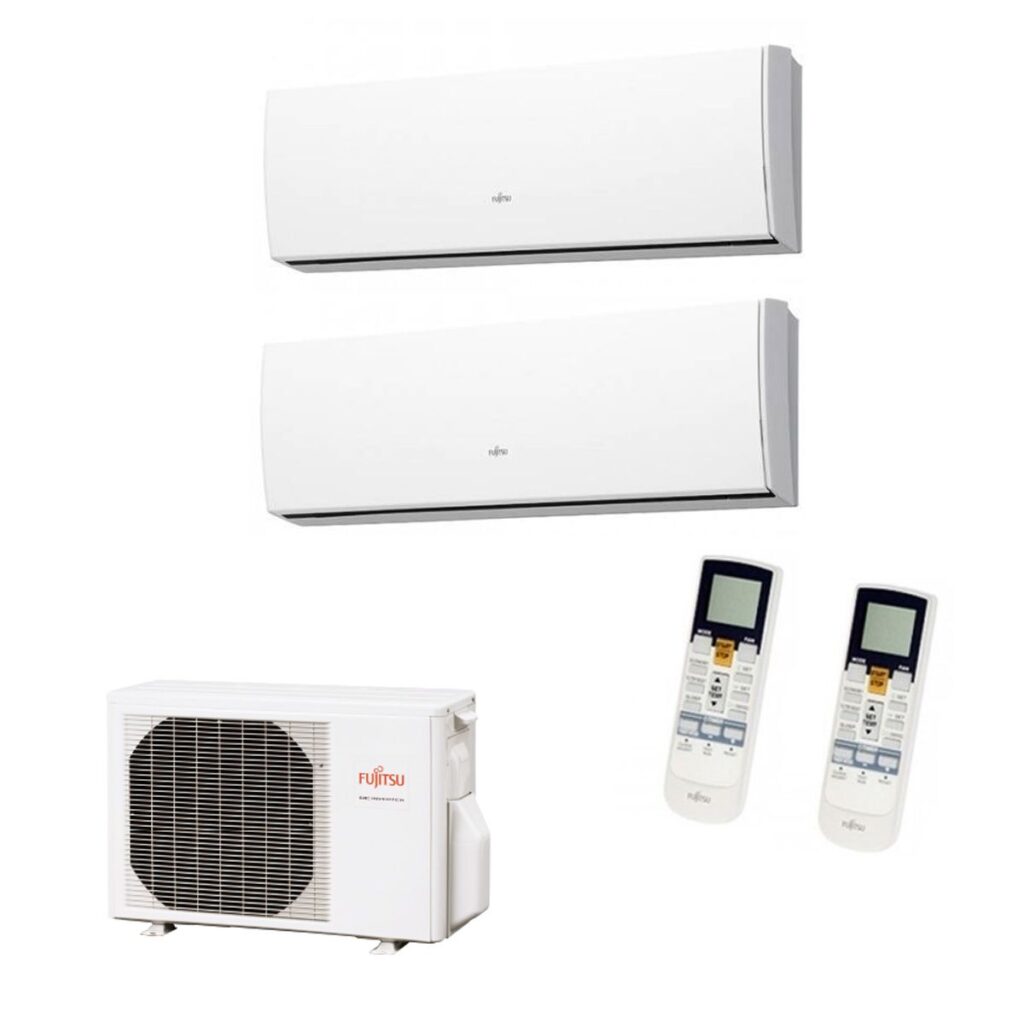 Fujitsu air conditioners are favored for their reliability and quiet operation. The brand emphasizes user comfort and convenience, offering features like human sensor technology that adjusts airflow based on occupancy. Fujitsu models are designed to provide consistent cooling and energy savings.
7. Samsung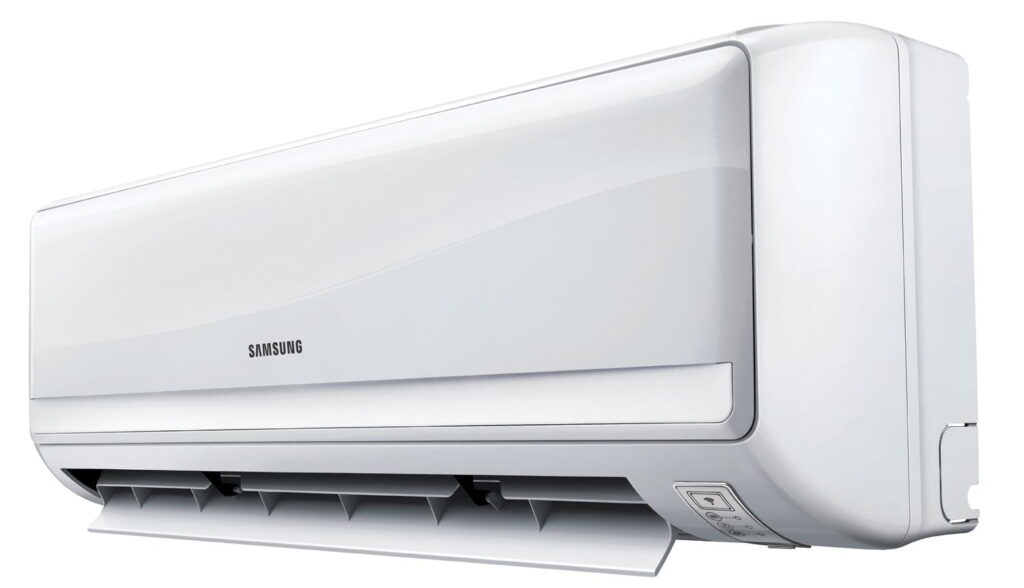 Samsung's air conditioners combine performance with style. The brand offers a variety of models equipped with features such as virus doctor technology and fast-cooling modes. Samsung's air conditioners are known for their durability and effective cooling even in extreme temperatures.
8. Hitachi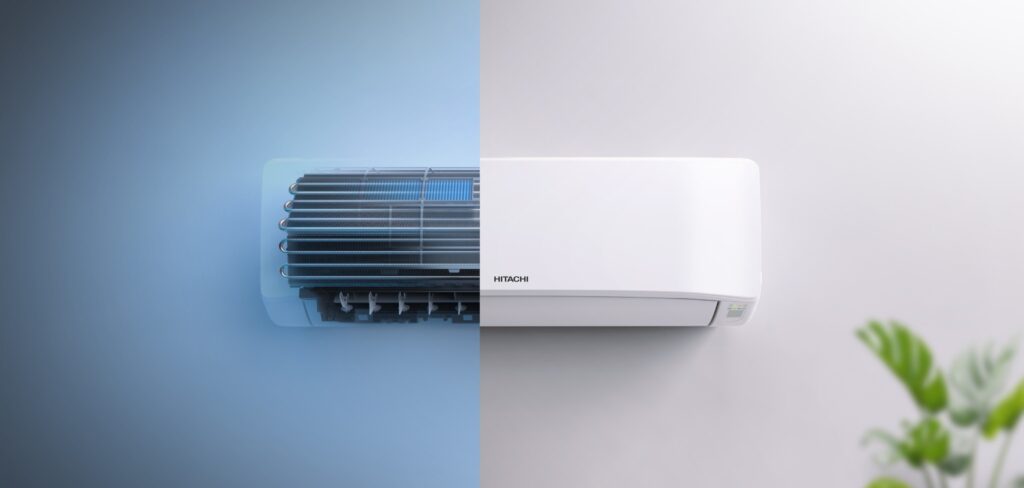 Hitachi focuses on creating air conditioners that prioritize health and well-being. The brand incorporates innovative technologies like auto-filter cleaning and allergen removal features. Hitachi's commitment to sustainability is evident in their energy-efficient designs.
When it comes to selecting the perfect air conditioner for your Singaporean home, you're spoilt for choice with these top brands. Daikin, Mitsubishi Electric, Panasonic, LG, Fujitsu, Samsung, and Hitachi all offer a range of options tailored to different needs. Whether you're seeking energy efficiency, advanced technology, or enhanced indoor air quality, these brands have got you covered. Remember to consider your room size, cooling requirements, and any specific features you desire before making your decision. Stay cool and comfortable all year round with an air conditioner from one of these trusted brands.