Personal Trainer For Bodybuilding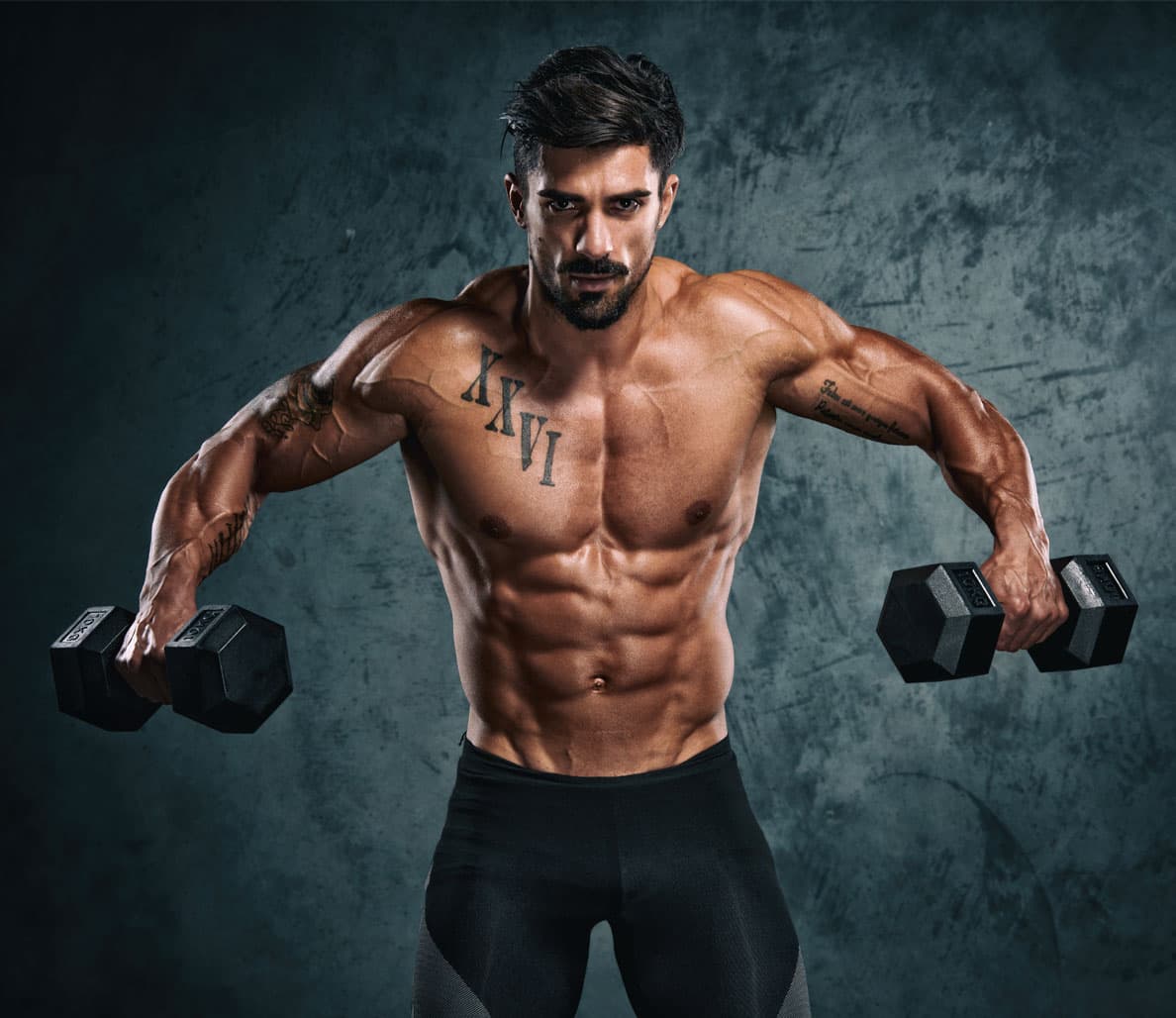 What is bodybuilding or muscle building?
Bodybuilding is the process to develop one's muscles by putting their body into an anabolic state, which causes muscle hypertrophy. Muscle hypertrophy occurs when muscle protein synthesis exceeds muscle protein breakdown and results in positive protein balance in the body over a period of months and years. This is achieved by advanced resistance training and high protein diet.
How personal training can help with muscle building?
1. Workout Routine:
Most personal trainers are certified for muscle building and they can help you to understand various forms of exercise to target every muscle group in your body. This will help in symmetric growth of muscles. They will ensure you do not skip your leg days which results in chicken legs or Johnny Bravo physique.
The workout routine will primarily consist of 3-4 sets of resistance training with weights for every muscle group. Typically, each day you would target one to two muscle groups. You will get a day or two in a week as rest days for the muscles to recover.
2. Diet Plan:
A body building diet is very heavy on protein to help with muscle hypertrophy. Your personal trainer will calculate your Body Mass Index (BMI) and Basal Metabolic Rate (BMR), which will provide vital information about your current health and fitness level. This information will then be used to create a diet plan for you based on your taste buds and religion.
3. Monitoring your progress:
Constant progress monitoring is important to keep you motivated. Your personal trainer will constantly monitor your muscle gains, if needed they will adjust the workout routine and diet plan during the journey.
How long will it take to see results in a bodybuilding program?
You will see no results in a day, weeks or months. Bodybuilding is a long-term lifestyle, with proper diet and exercise you would only notice results only after a year and the transformation process is quite slower in comparison to just weight loss.