Cheapest Gym Memberships in Singapore for 2023
With the rising number of gyms in Singapore, it might be a daunting task to find a gym that is budget friendly.
What is the cost of Gym membership in Singapore?
With Singapore being one of the most expensive city to live in, the average monthly charges of a gym membership are around $170. We bring to you a rundown of the cheapest gym memberships in Singapore for 2023 to help achieve your fitness goals without hurting your wallet.
1. ActiveSG Gyms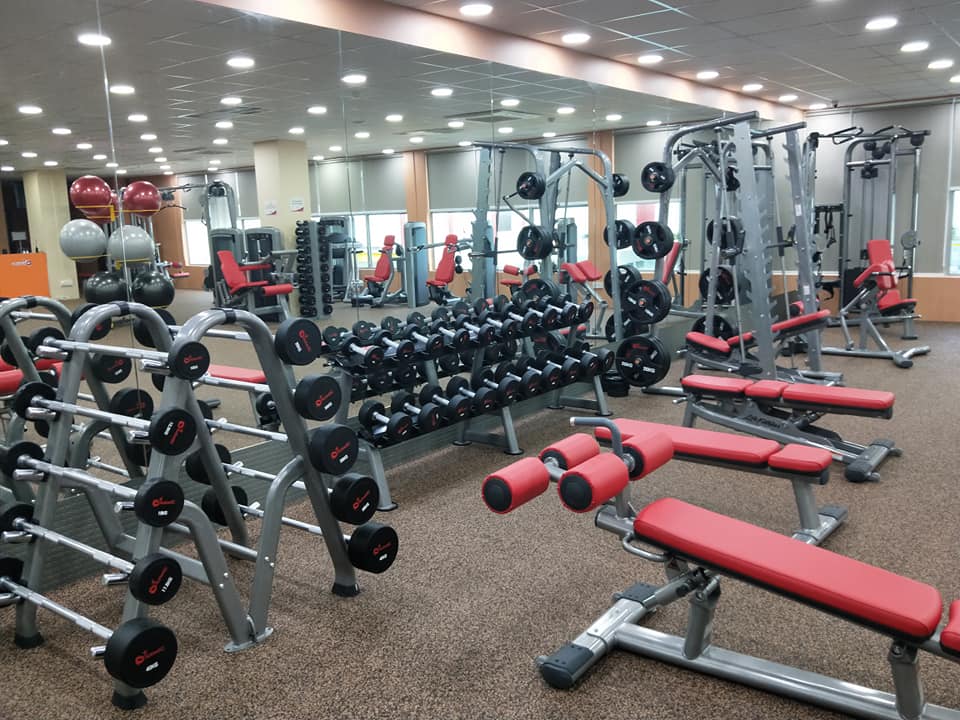 Image credit - ActiveSG
ActiveSG is a Singapore nationwide movement to Sport Singapore to offer its residents with various sports experience for a healthy living. ActiveSG provides sport center facilities in multiple locations in Singapore with several gym facilities for the community. If you know how ot take care of yourself in the gym and do not wish to spend a bulk in a fancy gym membership then ActiveSG gyms may be the go-to place for you.
ActiveSG Gym Per Entry Rates (Walkin fees)
ActiveSG Gym standard rate is $3.30. For Singaporean and PR it is $2.50 and for Students/Senior citizens it is $1.50.
ActiveSG Gym Membership fees
ActiveSG Gym offers one of the most affordable Gym membership packages in Singapore. The duration of the membership can range from 1 month to 12 months and the price can range between $9 Student membership for one month to $300 Adult membership for 12 months. Below is a complete breakdown of the membership fees.
Peak -
Access to all ActiveGYM™ facilities island wide, every day, all opening hours
Duration
(in months)
Adult
(18-54 yrs)
Students/
Senior Citizen
1
$30
$18
6
$160
$95
12
$300
$180
Off Peak -
Access to all ActiveGYM™ facilities island wide, Monday - Friday from opening till 4pm (except public holiday)
Duration
(in months)
Adult
(18-54 yrs)
Students/
Senior Citizen
1
$15
$9
6
$40
$40
12
$80
$80
2. Dennis Gym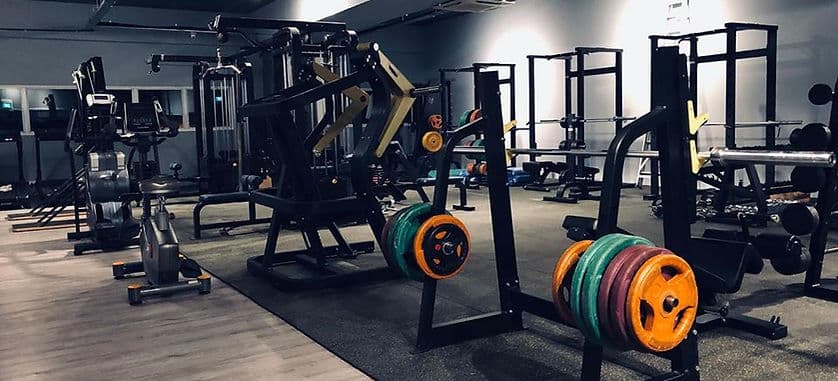 Image credit - Dennis Gym
Dennis Gym is a local born gym by Dennis Tew. He himself is quite well-built man and seems to be a fan of bodybuilding and you can see with greatest of all time body builder Ronnie Coleman and Jay Cutler. Dennis Gym started small in Singapore, but has gained huge popularity among locals and now has branches in multiple locations. They have a team of dedicated and committed staff willing to go the extra miles to serve the clients.
If you wish to get a personal training from the owner Dennis Tew, that is absolutely possible. It will cost you $3888 for 10 sessions and each session being 60 minutes.
Dennis Gym Locations
1. Farrer Park - 24 hours
159B, 161B KITCHENER ROAD Singapore 208531
2. Taiseng - 24 hours
3. Jurong - 24 hours
1 Jurong West Ave 5 Singapore 649483
4. Tampines - 24 hours
6 TAMPINES STREET 92 yo:HA Commercial @ Tampines #03-04 Singapore 528893
5. Balestier - 24 hours
279 Balestier Road Balestier Point #B1-00 Singapore 329727
Dennis Gym Membership Fees
Dennis Gym membership can go as low as $56 per month for a 6 months membership, this is limited time special deal. Otherwise, the membership fees are still very attractive with $64 per month for a 12 months membership. They also have an option for a one-month membership which will cost you $120 per month.
Duration
(in months)
Fees
1
$120
3
$230
6
$430
12
$769
3. Anytime Fitness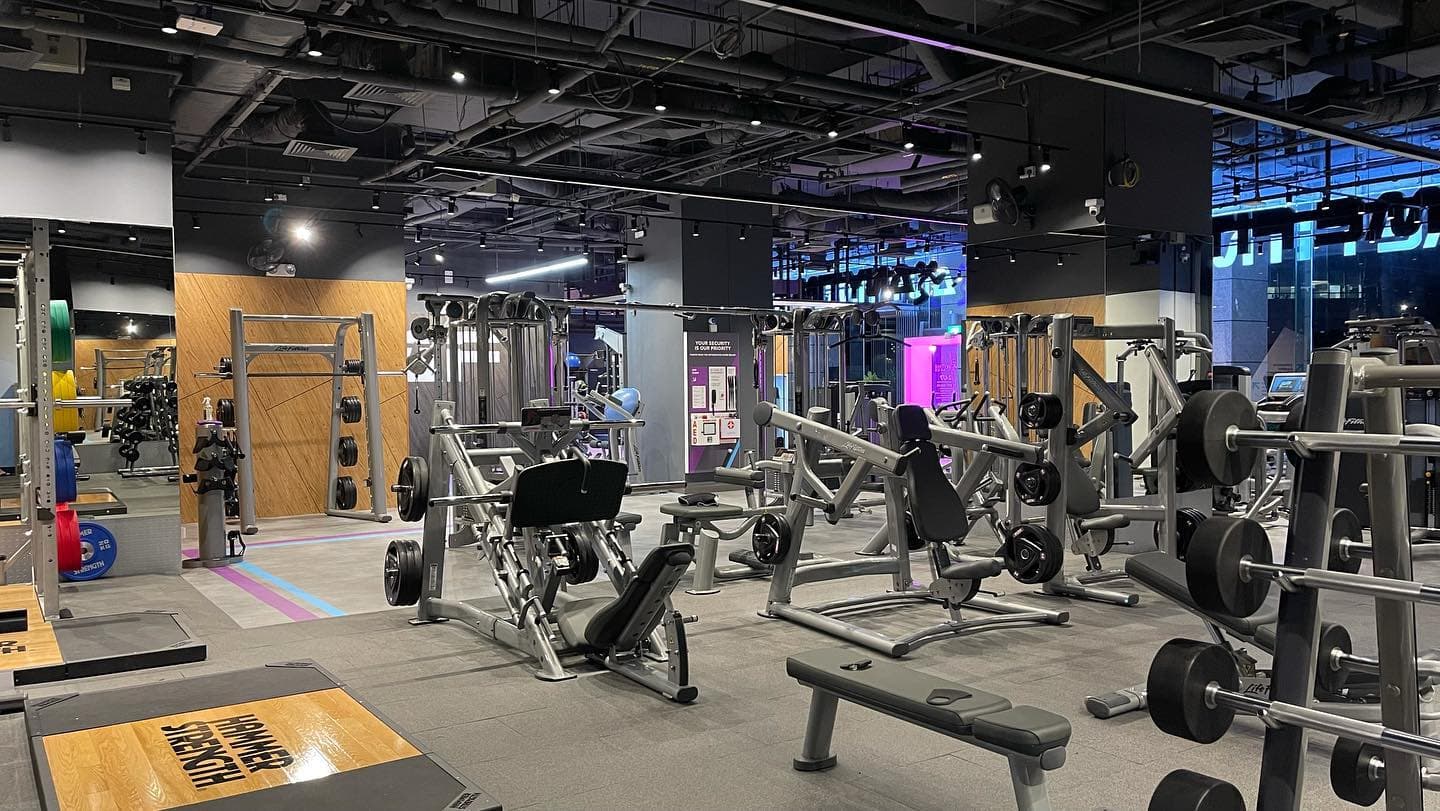 Image credit - 24X Fitness
Anytime Fitness is a 24-hour franchise fitness club headquartered in Woodbury, Minnesota, United States. It offers one of the most affordable gym memberships in Singapore with over 80 gyms in different locations of the country.
Anytime Fitness Membership Fees
Anytime Fitness offers 1-day free trial at most locations in Singapore and the membership fee may range between $80 to $120 depending on the location. You may also be eligible for free gifts lie water bottles, gym bags, show bags etc.; when you sign up for a membership, do remember to check with the sales persons. There is special discounts of students and you can refer a friend for a one-month free membership.
4. 24X Fitness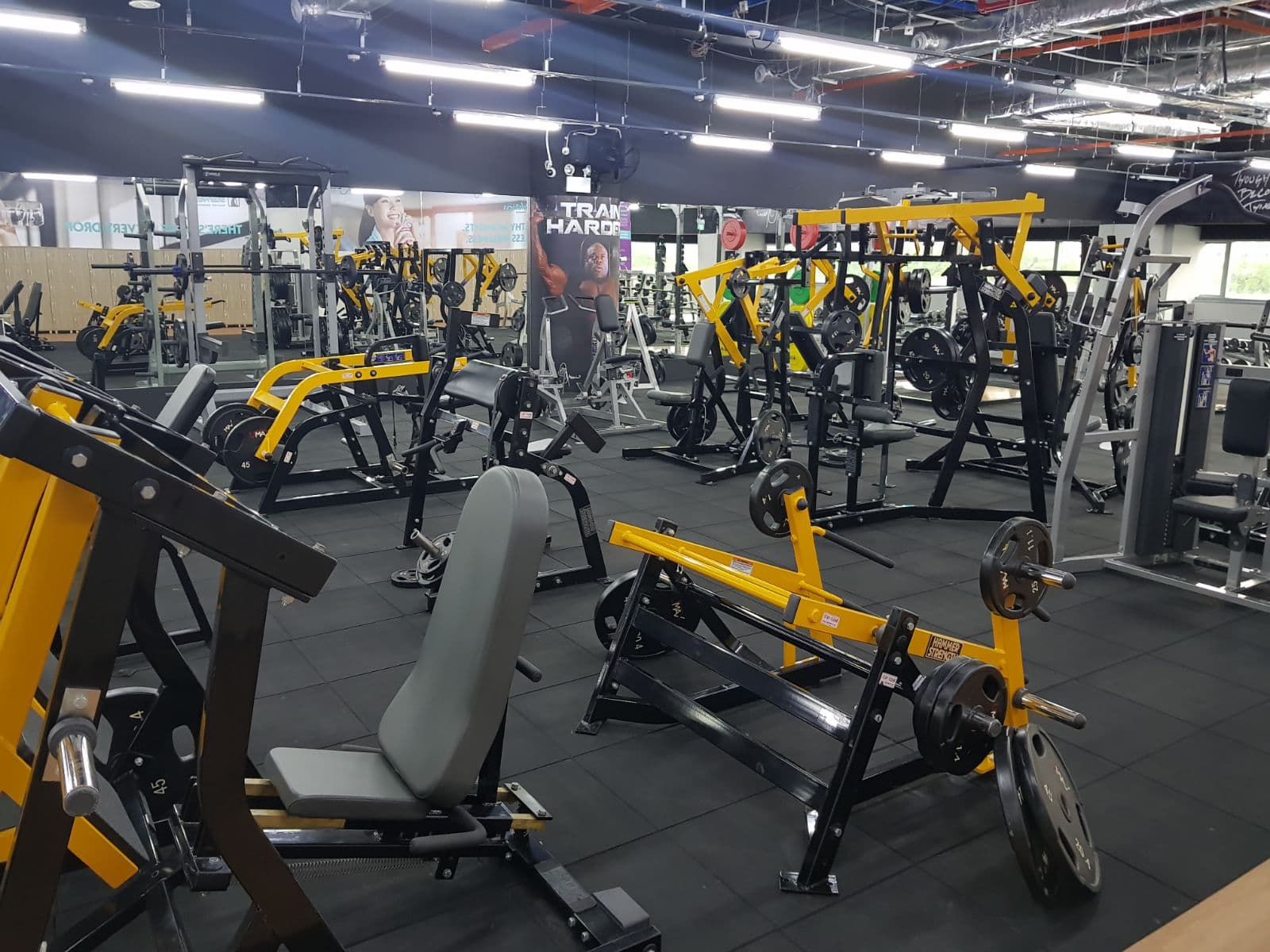 Image credit - 24X Fitness
The first time we looked at this gym it reminded us of Ronnie Coleman, so if you are a Ronnie Coleman fan you will love this gym. This gym offers hardcore workout equipment which encourages compound movement. They got some of the heaviest weights, a lot of bars and plates. So, if you want to be really strong and muscular, then this gym is for you. Additionally, the membership fee is quite reasonable when compared to what they offer.

If you are interested in personal training, they have got some of the best looking and well-built trainers in the city. So, walk in to one of their facilities at Bugis or Paya Lebar to explore this gym.
24X Fitness Location
Bugis
112 Middle Rd, #02-00 Midland House, Singapore 188970
Paya Lebar
10 Eunos Rd 8, #05-10 SingPost Centre, Singapore 408600
24X Fitness Membership Fees
24X Fitness provides a 12 months membership at $95.23 per month and a 18 months membership at $84.53 per month.
5. Gym Pod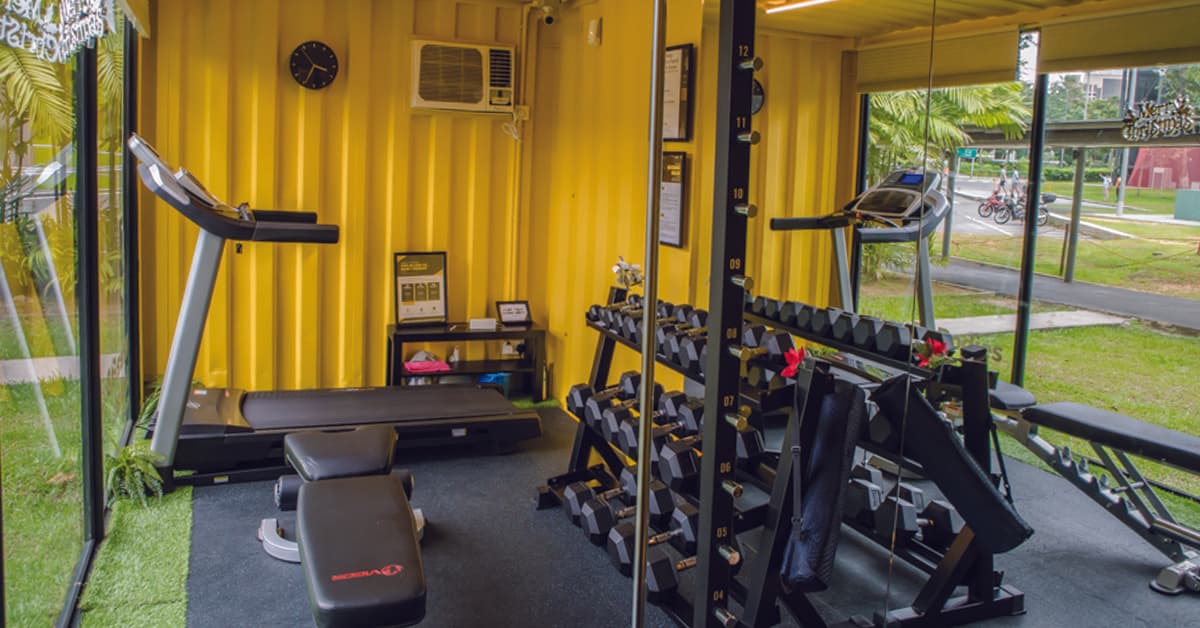 Image credit - Gym Pod
If you like your work out sessions to be private then Gym pod is for you. They provide you with a fully private gym that you can book with your smartphone. They are literally gyms in a pod like structure located in over 30 different areas in Singapore and growing.
Gym Pod Fees
Gym Pod offers both pay-per-use at $7.50 onwards per person and monthly subscription plans for convenience and efficiency.
Here is the link to the pricing details - https://www.thegympod.com/pricing/