Pilates Reformer | Everything you need to know!
Pilates Reformer exercises increases our flexibility, build muscles, strong core, helps in balance and coordination, overall posture, injury prevention etc.
What is Pilates Reformer? 
The equipment Pilates Reformer was developed by creator of Pilates, Joseph Pilates. This workout equipment looks like a bed with a flat carriage. It moves on wheels within its frame. It is attached to a set of springs which differs the levels of resistance while the carriage is pulled or pushed along this frame. This equipment helps to enhance our flexibility, build strong muscles, better our balance, make us stronger, increase our coordination, build strong core, better our overall posture, focuses on injury prevention etc.
Today, personal trainers are also strong advocates of exercises on Pilates Reformer.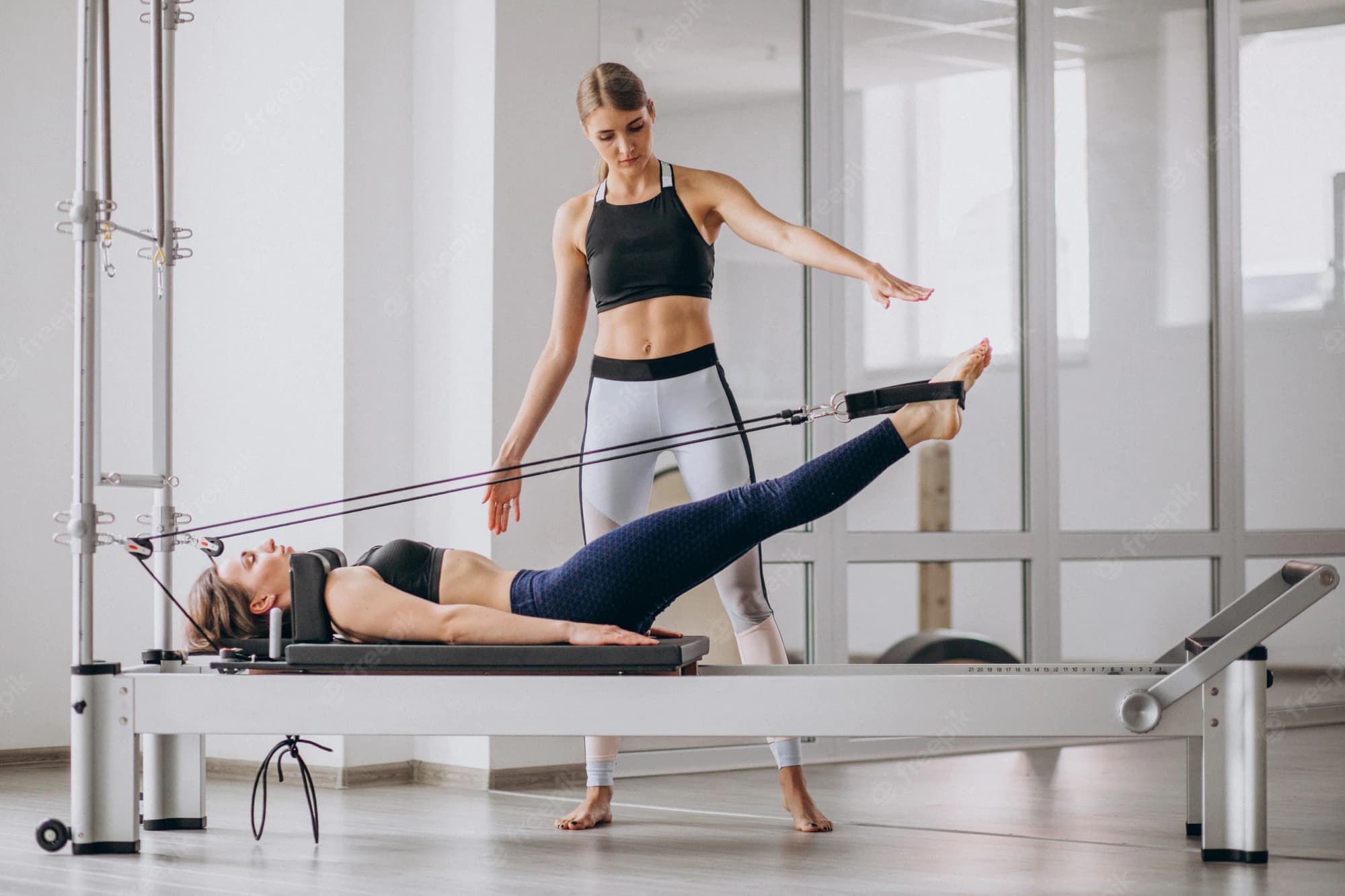 Difference between Mat Pilates and Reformer Pilates
The traditional way of doing Pilates being the mats, many newcomers often wonder which one is the better way of doing Pilates i.e. on a mat or a Reformer.
In case of a mat, our own body weight creates resistance while on a reformer, its pulleys and springs create the resistance.
In case of a reformer, the resistance created helps to do more challenging workouts than mat classes.
In case of a mat, our own body weight creates resistance while on a reformer, its pulleys and springs create the resistance.
The amount of resistance in case of a mat varies but in case of a reformer it can be regulated.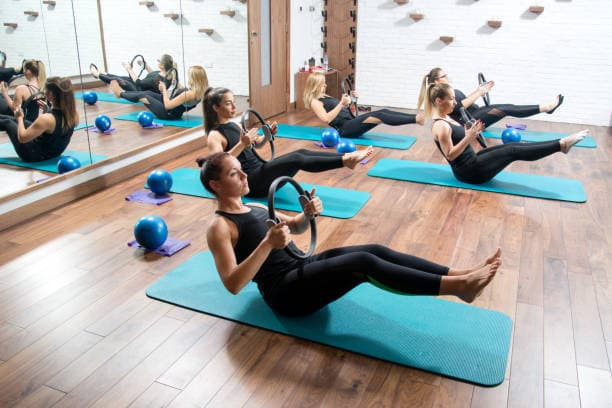 Benefits of Pilates Reformer Exercises
These exercises, helps to improve overall posture of our body. It improves our body composition.
The pushing and pulling with legs and arms against the resistance of the reformer, helps to build strength.
Pilates Reformer accommodates full-range motion. Doing exercises on this equipment, guarantees that we will move our body through a full range of motion.
It helps to increase our flexibility, coordination and balance.
Reformers are very user friendly. We can adjust it's parts as per our body size and our level of skill.
The best thing about Pilates Reformer is its versatility! We can exercise on it by sitting, standing, lying down, pulling the straps etc. We can also workout on it with additional equipment.
Pilates Reformer is adequately designed for eccentric contraction. This helps to build strong muscles without bulking.
Doing Pilates on Pilates Reformer, helps to relieve joint pains and muscle pulls.
We get faster results from Pilates Reformer.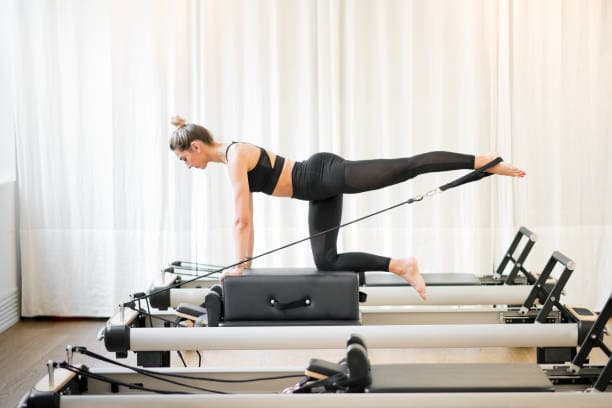 Some of the Pilates Reformer Exercises are as follows:
Pilates Reformer Exercises has a vast variety or range. It is suitable for beginners and also for  advanced practitioners.
Running on the Pilates Reformer.
Stomach Massage (Rounded).
Stomach Massage (Arms Back).
The Reformer Footwork.
Elephant on Pilates Reformer.
1. Improves the cardiovascular fitness
This repetitive high intensity workout routine is a massive calorie burner and thus aids to improve the cardiovascular functions of our body.
2. Helps in weight loss
Body combat being a combination of all the above mentioned forms, helps to burn on an average of 600-750 calories for an hour workout. This intense form of workout serves as a weight loss program and thus helps to lose fat.
3. Helps to tone the muscles
Body combat is a full body workout that trains both the upper and the lower body to transform it in a defined shape and thus helps to tone the muscles.
4. Bodycombat is a big time stress reliever
These power-packed classes carry a strong positive energy which acts as a therapeutic treatment for people in immense stress and pressure. This in turn acts as a stress reliever.
5. Helps to improve bone density
Bodycombat exercises allows to use low weight and advocates high repetition resistance training which in turn increases our bone density.
6. Helps to boost self confidence
Engaging in bodycombat exercises is a great way to release negative energy. We feel very positive after a body combat exercise or a group class which in turn helps to stimulate our confidence in ourselves.
All said, there is no denying the fact that, Pilates reformer exercises works wonders and help us to lose weight quickly without feeling like we are exercising at all! Moreover, this interesting equipment keeps us motivated throughout our workout. We tend to attend these fun filled workout sessions more regularly thereby helping ourselves to achieve our targets faster! This equipment also has a lot of mental health benefits. However, the forms and postures are very important for our own wellbeing and for that the best idea is to hire a personal trainer who will train us the correct ways to use this amazing workout equipment as per our goals.
You may also like