Benefits of BodyCombat workout you need to know!
Running is one of the most effective cardio exercises but not always enjoyed by everyone. An alternative to this is a BodyCombat workout routine that includes aerobics, muscle strengthening, flexibility, core strengthening, fat loss, stretching and balancing.
This BodyCombat is an action packed workout that guarantees to make us sweat and pumps our heart to a rapid rate.
Body combat which is a combination of Kickboxing, Karate, Muay Thai, Tai Chi, Tae Kwon Do etc. has number of benefits.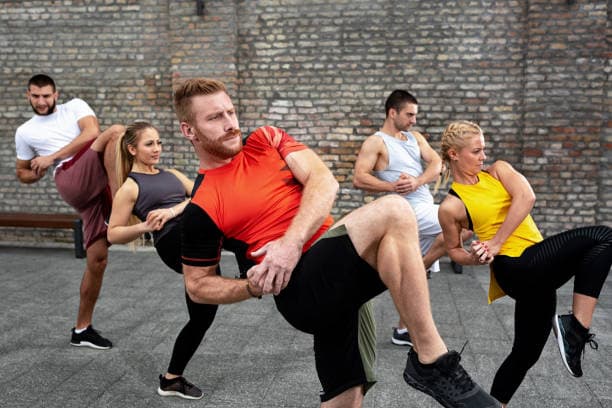 Benefits of BodyCombat Workout
1. Improves the cardiovascular fitness
This repetitive high intensity workout routine is a massive calorie burner and thus aids to improve the cardiovascular functions of our body.
2. Helps in weight loss
Body combat being a combination of all the above mentioned forms, helps to burn on an average of 600-750 calories for an hour workout. This intense form of workout serves as a weight loss program and thus helps to lose fat.
3. Helps to tone the muscles
Body combat is a full body workout that trains both the upper and the lower body to transform it in a defined shape and thus helps to tone the muscles.
4. Bodycombat is a big time stress reliever
These power-packed classes carry a strong positive energy which acts as a therapeutic treatment for people in immense stress and pressure. This in turn acts as a stress reliever.
5. Helps to improve bone density
Bodycombat exercises allows to use low weight and advocates high repetition resistance training which in turn increases our bone density.
6. Helps to boost self confidence
Engaging in bodycombat exercises is a great way to release negative energy. We feel very positive after a body combat exercise or a group class which in turn helps to stimulate our confidence in ourselves.