Personal Trainer Rates in Singapore
How much does a personal trainer cost in Singapore?
As per our analytics research data, dated 19th September 2022, personal trainer rates in Singapore can range widely between $50 to $180 per session or per hour. This is because of the variance in choice of location, service quality, your fitness goal and your expertise in fitness. Based on the 8542 data points from January 2019 until July 2022, the average Singapore is comfortable spending $60 per session of personal training.
Personal Trainer Cost Calculator
Use this calculator to find out how much you should pay for personal training sessions
Personal Trainer Cost Statistics
The below chart shows the average price an individual is willing to pay for personal training. You can see that with age Singaporeans are willing to pay higher for personal training, but once they are more than 60 years of age the willingness to spend on fitness decreases. In other words, elderly are less likely to spend on personal training.
The second chart shows the percentage of people in a certain age group who may consider buying personal training sessions. As you can see, individuals in the middle age group are more willing to try personal training.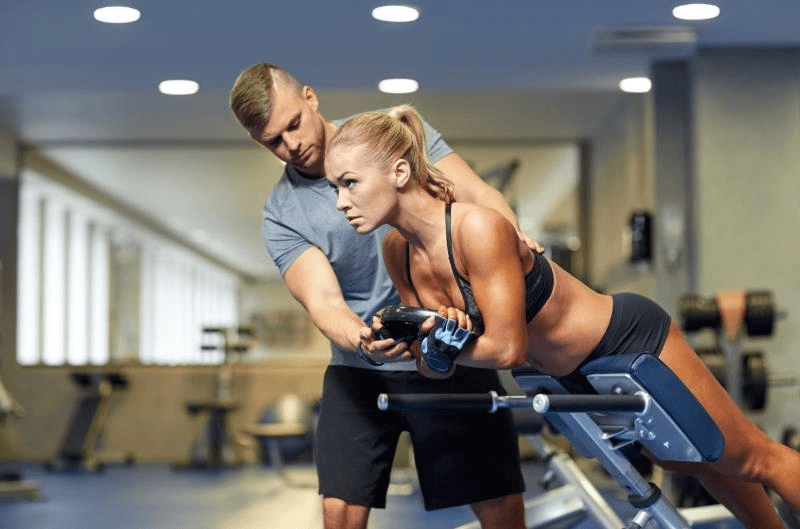 Factors governing personal training rates
1. Hiring from a gym or getting a freelance fitness trainer:
Usually getting a personal trainer from a gym can be more expensive than getting a freelance trainer, because the gyms do have a cut from the total price. However, personal training from a gym has their advantages as well, like providing you with high quality equipment and other services like steam room, sauna. The training plans may also be audited by the gym to provide you with a better service.
2. How your fitness goals can decide the rates of personal training:
Personal training rates in Singapore can range widely between $50 to $180. This is because of the variance in choice of location, service quality, your fitness goal and your expertise in fitness. Sometimes personal training can include diet plan and meal preparation as well which can result in higher rates.
Basic Goals ($50 - $80)
When you want to get fit, improve cardiovascular function, lose some weight or feel healthy, you may not need to spend a lot on personal training sessions. You would need a trainer who can guide you with basic body weight and functional training to get you moving towards your health goals.
Average Goals ($80 - $120)
When you want to lose a decent amount of weight or build muscles, you may need to spend a little more than what you would spend on basic goals. Getting that V-shape or getting the right curves is what an intermediate level personal trainer can help you with. The personal trainer can help you with the right combination of strength training and cardio workouts to keep your body in an anabolic or metabolic state, if you want to build muscle or lose weight respectively.
Advanced Goals ($120 - $180)
This is for someone who is looking for extreme transformation in terms of health as well as physical appearance. Let's cover this for the two scenarios below:

a. If you are obese and above 40 years old - If you are extremely obese your personal trainer should be knowledgeable enough to understand your physical and health limitations. Your trainer might first request a complete health report to see if you have any cardiac or respiratory related issues. They can help you in finding the right balance between various forms of exercise to keep your heart rate within the healthy limits. Pushing heart rate beyond the healthy limits can be fatal.

b. If you are getting ready for a stage show, photo shoot or a movie scene - This would require the personal trainer to be extremely knowledgeable who can not only help you with your workout routines but also work with your dietician to plan your everyday meals. A thorough understanding of how macro nutrients work in our body is needed to achieve such fitness goals.
3. A combination of your fitness knowledge and your fitness goal:
If you are a beginner and you are just looking to get started on your fitness journey at a basic level then it could cost you much less. While, if you are looking for advanced level training, then the pricing can go up.
Rate chart to show how pricing can vary based on your expertise vs your fitness goal
| | Beginner | Intermediate | Advanced |
| --- | --- | --- | --- |
| Basic goal | $50 - $80 | N/A | N/A |
| Average goal | $70 - $120 | $70 - $120 | N/A |
| Advanced goal | $120 - $180 | $120 - $180 | $120 - $180 |