Best Freelance Personal Trainers in Singapore 2022
A freelance personal trainer is not tied to any fitness institutions like a gym. They are completely free to decide on their work timings and locations, so they can serve you at any place be it your home, condo gym or any community gym.
They may also carry basic equipment with them like dumbbells, workout straps and grips to help you with your workout. As they are not financially committed to a gym, they may offer a better pricing per session when compared to a gym.
Top freelance personal trainers list
1. Isaiah Singaram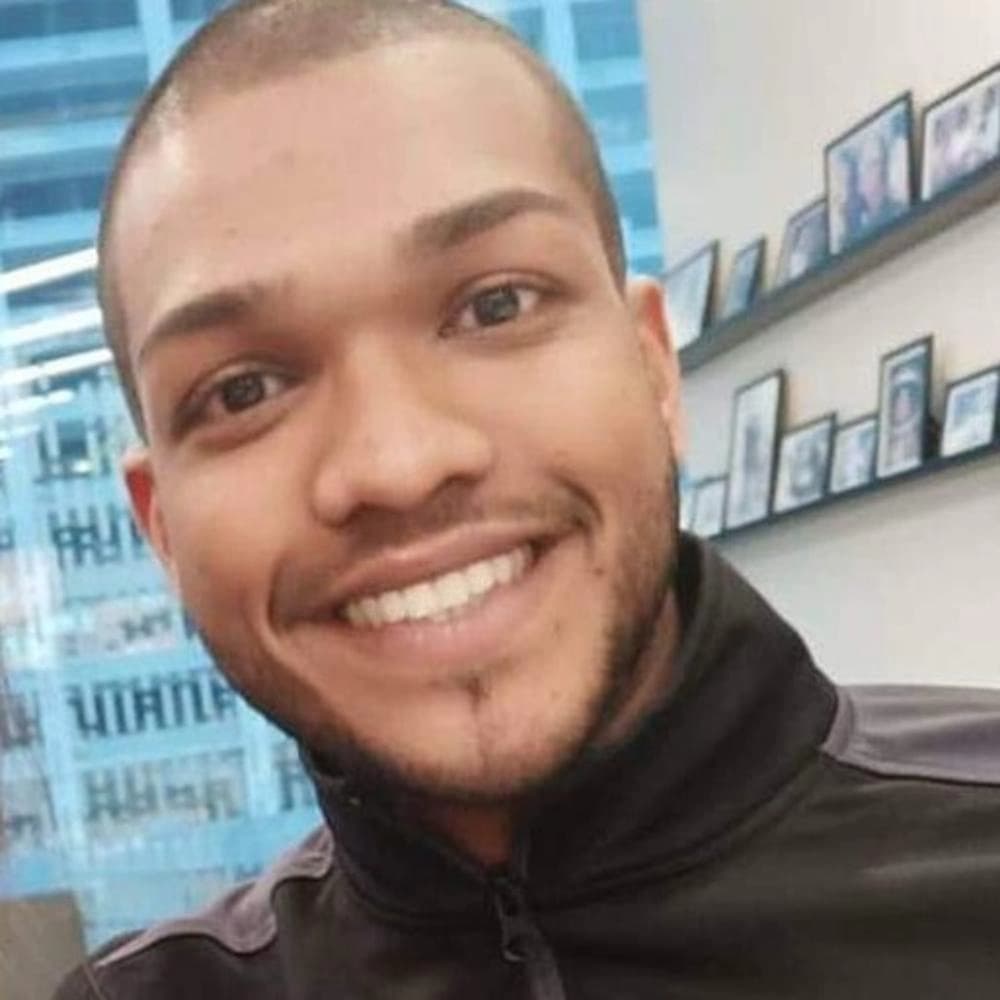 Strength & Wellness Coach - Coaching at Freedom Gym at Tanjong Pagar
It has been 8 years since I embarked on my fitness and exercise journey with much passion . I have helped many clients and friends to stay in shape and feel Confident of themselves. I specialize in Fat loss , Weight management and Strength & Conditioning . I Believe in the method of Muscle building with Functional training to Maximize Results . As Nutrition is key to Success , all my clients are Equipped with the Valuable knowledge of Proper Eating without suffering.

Specializes in:
- Weight Management ( Fat Loss)
- Muscle Building Specialist
- Bodybuilding
Contact Profile - https://www.stringssg.com/profile/1000009249
2. Shawn Quck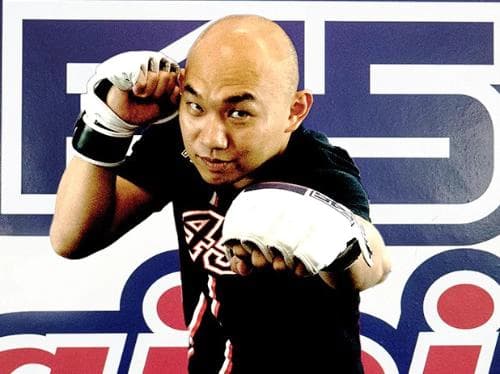 Coach Shawn is a former athlete and an experienced trainer. He is working with the Health Promotion Board on community exercise programs especially for the senior citizens. He also have been teaching kickboxing with Singapore Arms Forces as their recreational exercise activities. He has been a trainer for F45 training since Oct 2016. Other than a fitness trainer and educator, he spends his time fixing other's bodily pain and sore and regain mobility with manual therapy technique such sports massage, soft tissue release and myostretching.

Credentials:
Specialist Diploma in Nutrition and Exercise Science (Singapore Polytechnic)
Certificate in Nutrition (Singapore Polytechnic)
Certificate in Exercise Science (Singapore Polytechnic)
ACE certified personal trainer since 2015
Contact Profile - https://www.stringssg.com/profile/1000001093
3. Sabrina Y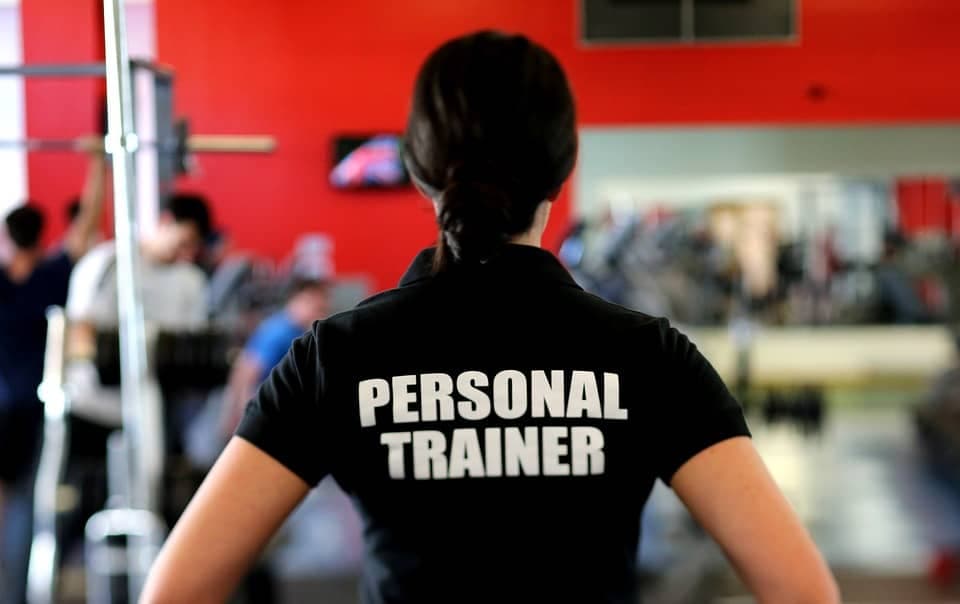 ACE certified Female Personal Trainer with 10 years of experience.

I am trained in :
- Pre and Post Natal Fitness so Mums to be and Mums with kids in tow, come let's do this together!
- REHAB essentials programme which allows us to work on building up your previously injured areas.
- Sports Massage Therapy - A pain relief manual massage that will provide relief for tight muscles and improve your recovery.
- Group Fitness - I do conduct partner workouts, and can set up mini bootcamps among friends.

Do contact me if you are looking for someone to guide you through your fitness journey. I provide flexible timing for both weekdays and weekends.
Contact Profile - https://www.stringssg.com/profile/1000001893
4. Shafiq Samat

"Leading by example through persevering and prevailing, and to inspire progressive transformative success."

Founder and Head Coach of Meraki Fight Fitness. A martial arts with different disciple group class that instils confidence, positive attitude and self-defense. It also represents camaraderie and fun-filled enjoyment through our community. Meraki Fight Fitness also infuses and focuses on metabolic conditioning and High-Intensity Interval Training (HIIT) that will get you stronger, leaner and fitter, together.

Also, a Personal Trainer that does 1-on-1 coaching for individuals who wants to achieve a certain body goal, with 9 years in the fitness industry and 4 years of martial arts, mostly boxing and kickboxing. Be it losing body fat percentage, attaining muscle growth, or learning the techniques of Martial Arts such as Muay Thai.

If you are keen, drop me a text at 90889498 or email merakifightfitness@gmail.com and I will be happy and grateful to meet up with you so we can kickstart your transformation journey.
Contact Profile - https://www.stringssg.com/profile/1000009016
5. Yoges Mohan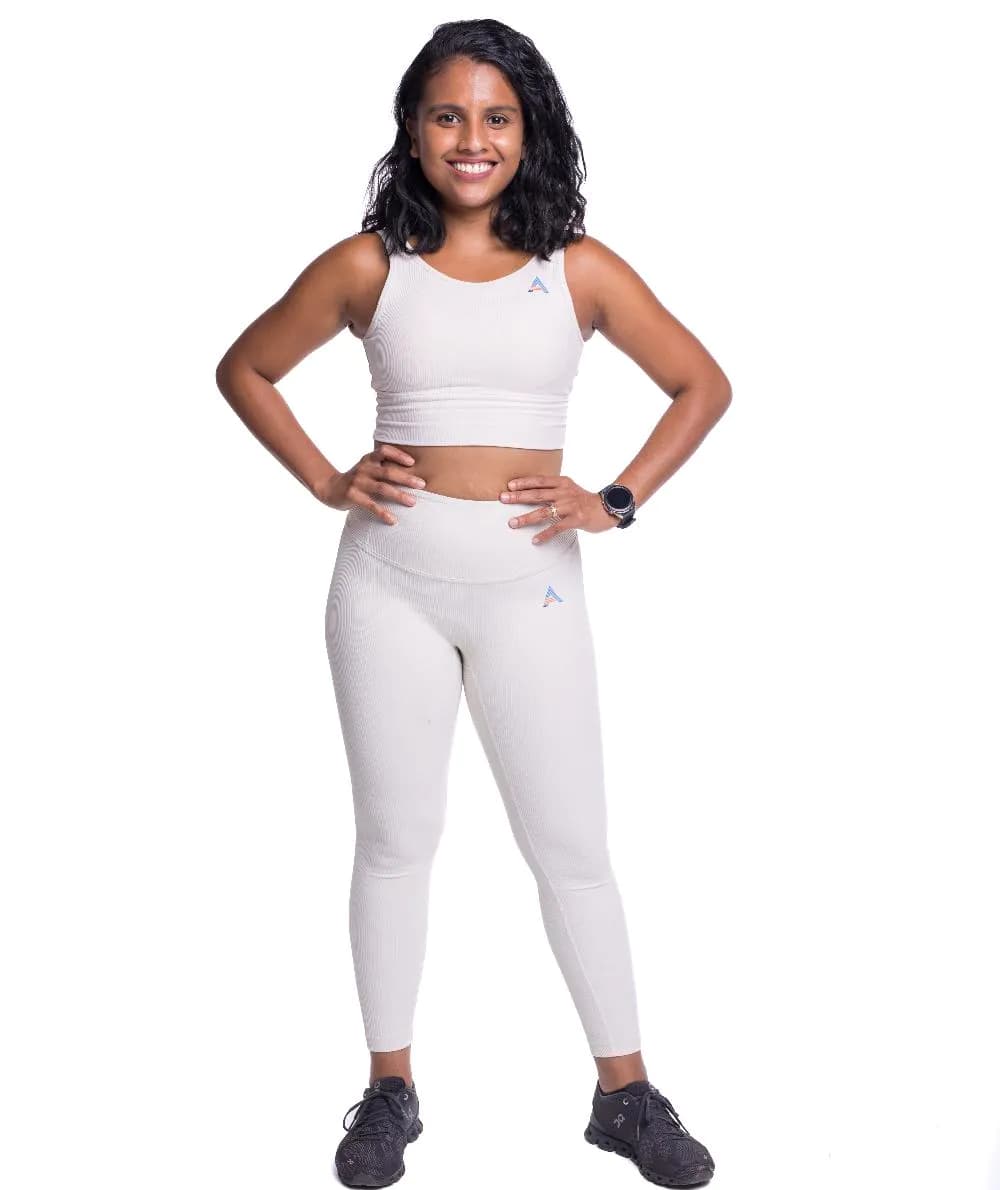 Weight Loss - Look Good, Feel Good
The unique program I've developed will help burn calories, boost metabolism and improve your overall health. A combination of strategic exercises and a healthy diet will have you in tip-top shape.

Pre-Natal Fitness - Enjoy your pregnancy
Keeping fit throughout your pregnancy is essential for both baby and mum. It helps you cope with the changes in your body structure and makes you stronger to carry a growing baby. Energizes you to enjoy every moment!

Post Natal Weight loss & Toning - Come back stronger
This area of fitness is becoming more popular with new mums. I can help you with common post pregnancy issues such as diastisis recti. The focus is to help you become a stronger version of yourself to cope with the challenges of a new baby.

Posture Correction & Recovery - Prevent Injuries
Get rid of backaches, knee injuries and neck stiffness from working long hours at the office or from home. Recover and gain more strength than before. Improve blood circulation and prevent future injuries. Get an assessment done today!

Muscle Building - Strength & Stamina
Health and Fitness is not only about what your body looks like on the outside, but also on the inside! I will make sure your body and mind find the right balance. What are you waiting for? Book a session today!

Active Lifestyle - A Healthier You
Whether it's gaining strength or increasing flexibility, my programme will improve your health and have you feeling great in your future years. You'll see an improvement in your mobility and muscles in no time.
Contact Profile - https://www.stringssg.com/profile/1000001893
6. Sweat Factory SG - Coach Ashima
Sweat Factory SG caters to both female and males who are interested in achieving their fitness goal. With a total of over 10 years of experience in this field, SweatFactorySG trainers are well equipped with the knowledge required. Trainers here are specialised in weight management, strength and conditioning, rehabilitation, pre and post natal and many more! We provide personal and group trainings. Both online and offline!

Do check out our Instagram and Facebook @sweatfactorysg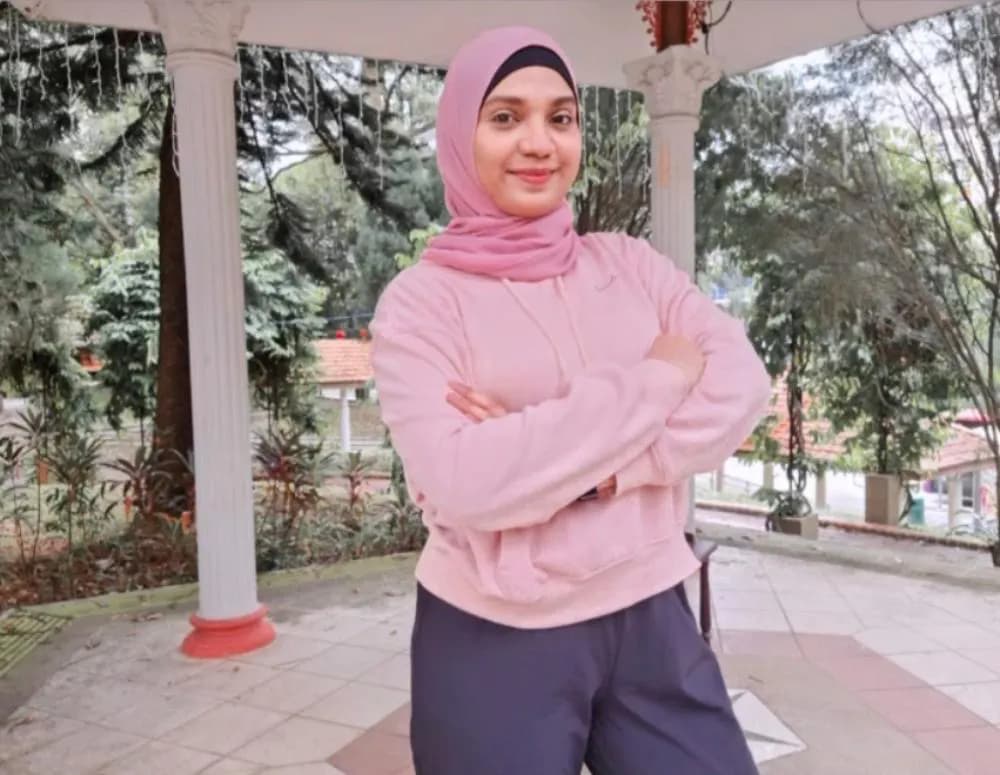 Contact Profile - https://www.stringssg.com/profile/1000009247
Facebook - https://www.facebook.com/SweatFactorySG
Instagram - @sweatfactorysg
7. Leon Lim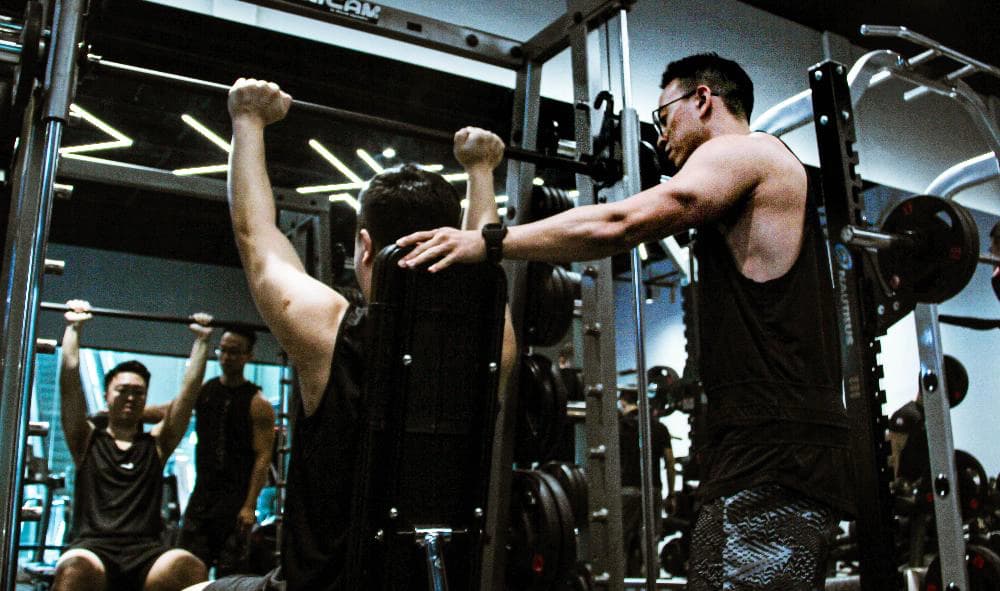 Hi, I am Leon a Fitness enthusiast turn personal trainer. Have been training for the pass 8 years. Have been coaching clients for about 5 years and really enjoy changing helping people change their physiques as well as their lives.

I would say I specialize in helping skinny guys between age 25-40 who have been skinny their whole lives and are determined to make a change their physique. Because I used to be a skinny individual myself and I can totally relate and I can guide them through this process in building lean muscles and making them feel like the best version of themselves.
Contact Profile - https://www.stringssg.com/profile/1000009216
8. Ernest Wong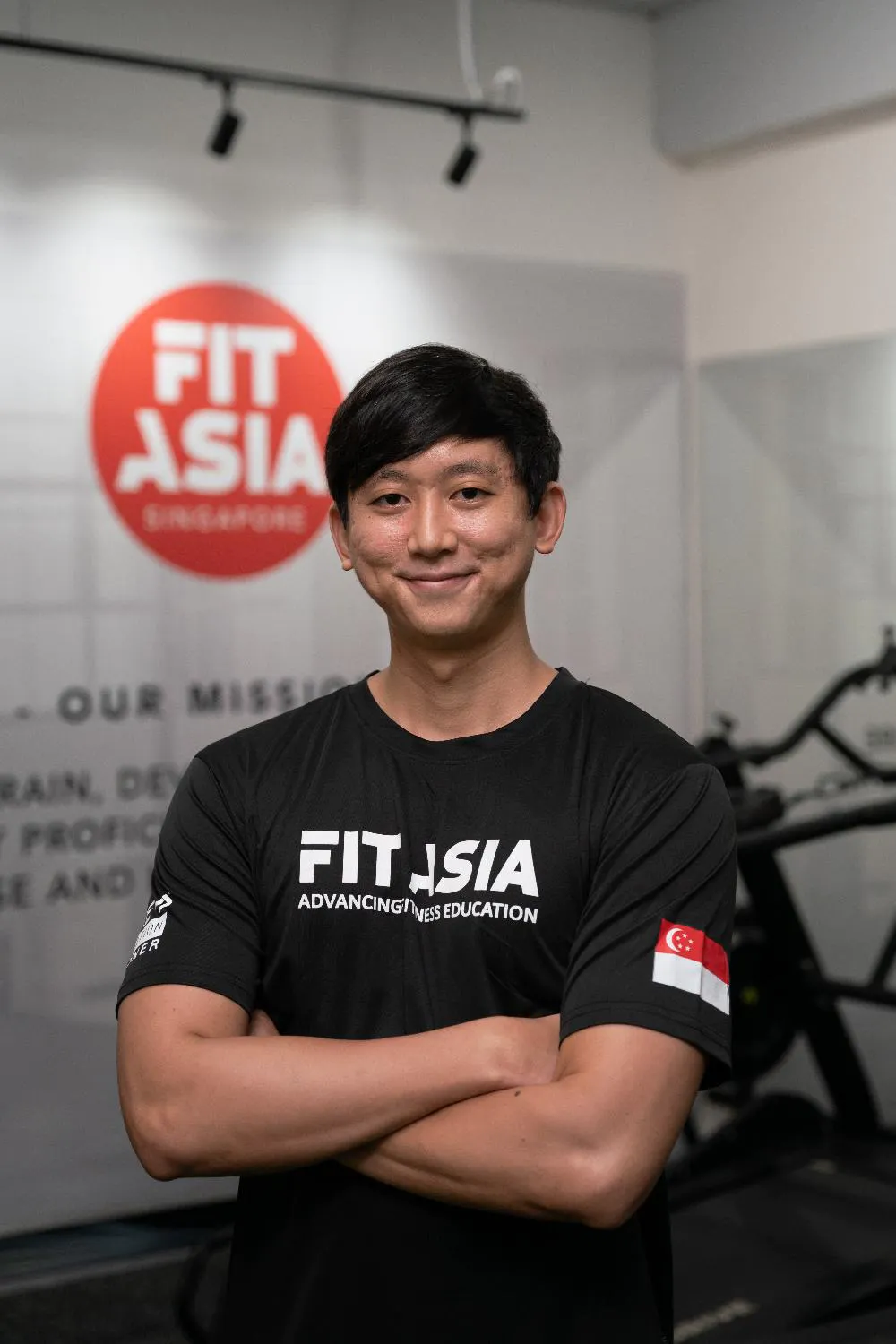 3 years experience specializing towards healthy weight management (fat loss, muscle gain). If you are looking for a reset button for your health and fitness, this is it.

Progression should not come with a great cost of torture and the expenditure of health. Allow me to assist you in altering your lifestyle, habits, workout regime & diet to shape yourself up in a stress free way!

Certifications:
ACE Certified Personal Trainer
FitAsia Certified Personal Trainer
Contact Profile - https://www.stringssg.com/profile/1000005560
9. Ryan Chan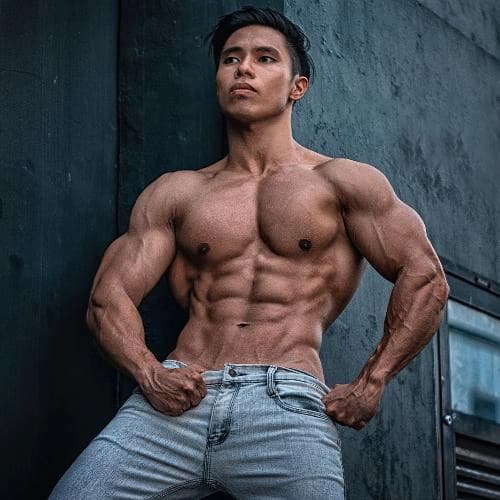 Being in the fitness field for over 9 years, I am well trained in a diverse fitness and wellness skill sets, from being a Personal Trainer and Sports Nutritionist to a Fitness Therapist and a Lifestyle Coach, allowing my clients to reach not only their fitness goals, but also a healthier physical and mental well-being (eg. better postures, healthier sustainable lifestyle, self-motivation etc).

Credentials:
Personal Trainer / Fitness Coach
Corrective Exercise Specialist
Sports Nutritionist
Contact Profile - https://www.stringssg.com/profile/1000002399
10. Nicholas Ho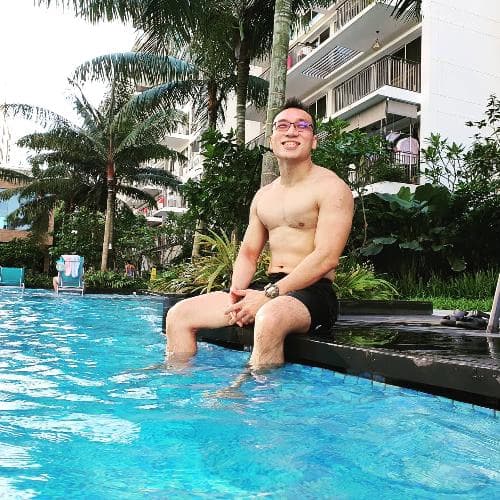 Nicholas, an ACE Certified Personal Trainer, knows what it's like to lack confidence in your body, especially when he grew up as a skinny kid. It was during his tertiary education years that his interest in fitness sparked as he joined SP Gym Club. Despite attaining two ACL ligaments torn on both legs from basketball, that didn't stop him but allowed him to understand the importance of rehabilitation, recovery, muscular endurance and flexibility and he fully recovered. Through his rehabilitation experience, his curiosity in anatomy drove him to pursue a Specialist Diploma in Exercise and Sports Science and he embarked on his fitness career as a Certified Personal Trainer.

Qualifications:
ACE Certified Personal Trainer
ACE Functional Training Specialist
F45 Trainer
Contact Profile - https://www.stringssg.com/profile/1000001809
11. Farzana Amat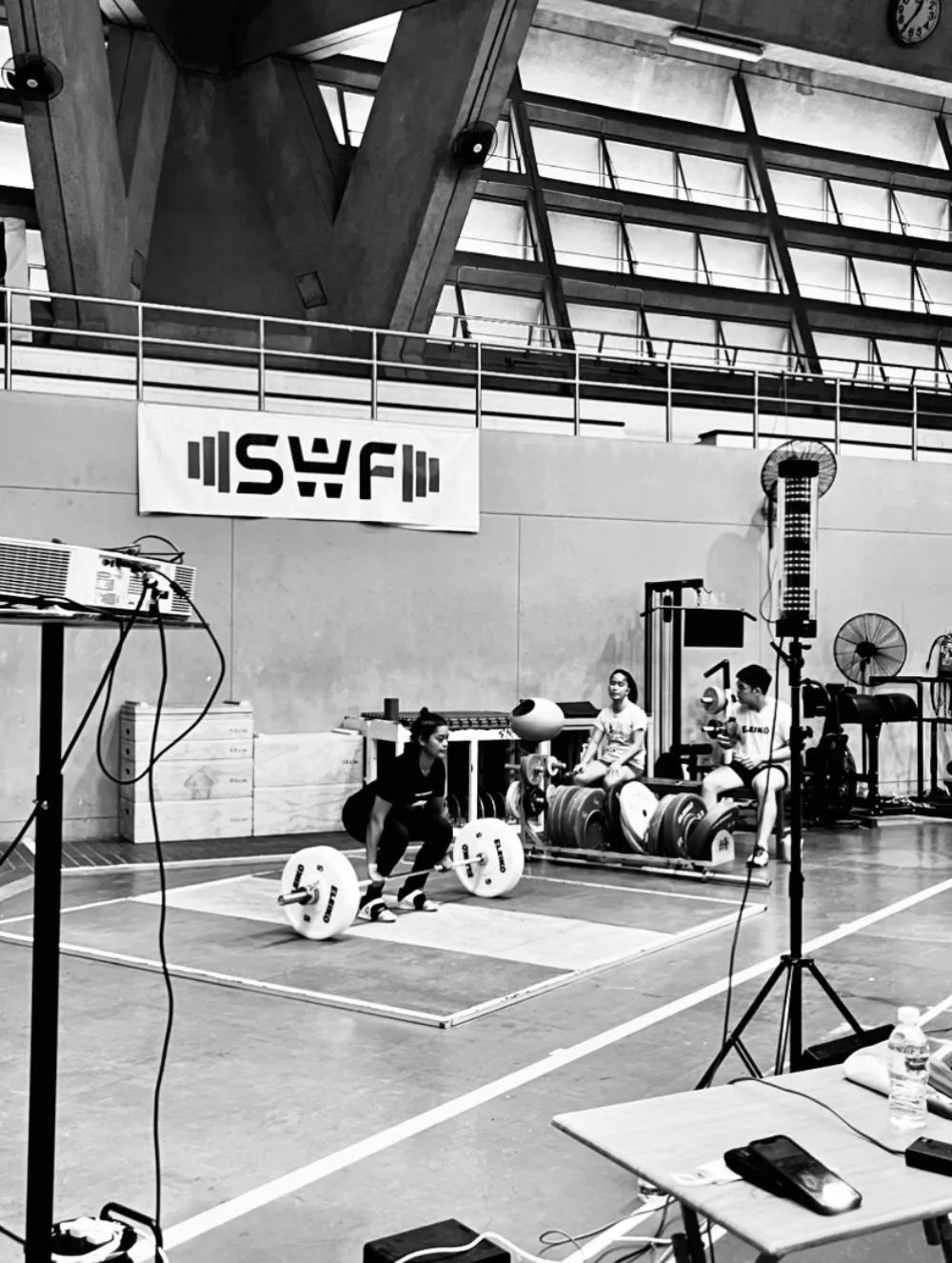 A trainer that helps build sustainable change through fitness

Contact Profile - https://www.stringssg.com/profile/1000009176
12. Gina Tan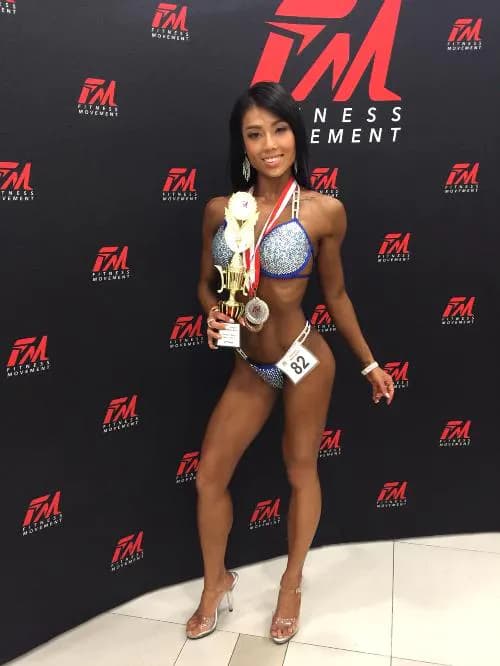 I have been teaching in the fitness industry for 6 years now, specializing in yoga and strength training. Competent in teaching both individuals as well as group classes for events/corporates/outdoors. I started working out with the initial goal to lose weight but then I got hooked onto fitness and gradually built my career in it.
Certifications:
- Bachelor in Sports & Exercise Science
- ACE Personal Trainer
- ACE Group Fitness Instructor
- 400hr Hatha Vinyasa Yoga Teacher training
Do contact me to inquire more for any of my services -
Contact Profile - https://www.stringssg.com/profile/1000001916
Instagram - @kimizafit
13. Tiffany Teo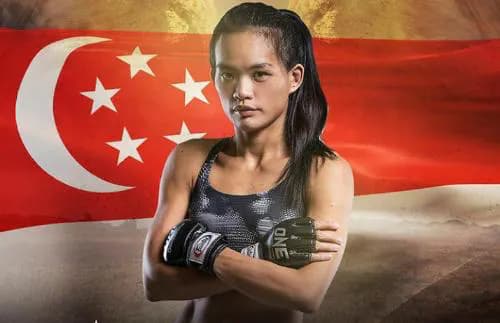 Tiffany Teo is a fitness and yoga instructor. She works extensively with females and kids to help then achieve their fitness goals. She is also a professional MMA fighter in ONE Championship; one of Singapore's finest and most accomplished MMA athlete.

She has been training since 2008 and has represented the Singapore National Boxing Team in local and international tournaments.
She brings with her a wealth of experience in fitness, martial arts and yoga. She has trained people from all walks of life - from professional/amateur fighters to fitness enthusiast.

If you're looking to learn a new skill, lose weight and build functional strength all at the same time, look no further!
Contact Profile - https://www.stringssg.com/profile/1000003211
Get a freelance personal trainer to train you at your home or condo gym
A significant number of people look for freelance personal trainers who can train them at their home or condo gym, or they look for nearby gyms with personal training. There could be several reasons for this growing preference.
Here are a few reasons that we often come across.
Convenience - Most of us would agree that they wouldn't like long commuting hours to a gym especially in a busy city like Singapore. So, the nearer the better.
Busy work life - If you have a busy work life you will understand the importance of have freelance trainer coaching at home.
Family Time - Many of us need to take care of our kids or elderly and cannot afford to be away from home for long hours. In this case a home or condo gym workout perfectly makes sense.
Physical constraints - People with mobility issues would prefer a freelance personal trainer at home to help them with functional training which is focused on compound movements to help strengthen muscles and joints.